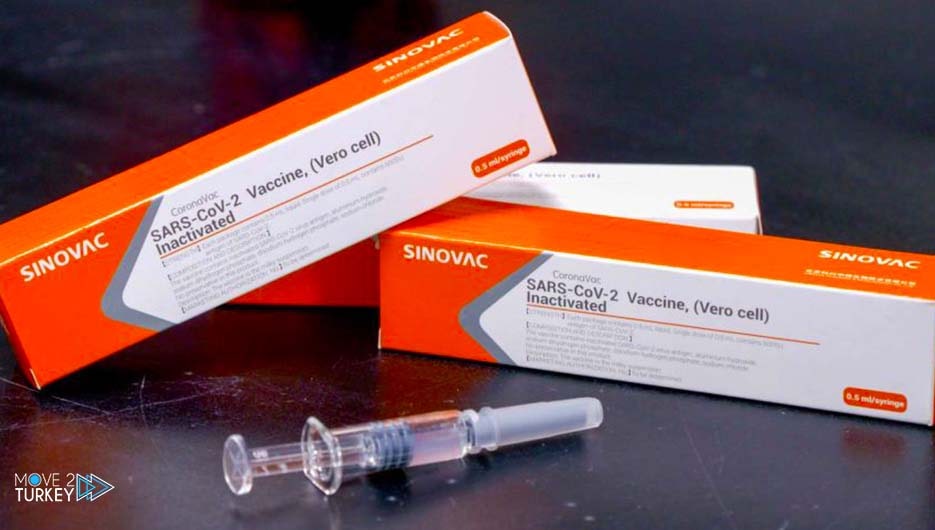 According to Reuters, Turkish researchers announced that the results of the last phase of the clinical trial of the Coronavirus vaccine produced by the Chinese company Sinovac Biotech were 91.25% effective.
These results are much better than the results of clinical trials of this vaccine in Brazil.
Where Brazilian researchers working in the third phase of a clinical trial of the Chinese Coronavirus vaccine said that the vaccine is more than 50 percent effective.
Clinical trials of the Chinese Coronavirus vaccine began in Turkey on September 14, and have been conducted on more than 7,000 volunteers.
Sinovac Biotech is the first vaccine manufacturer to publish clinical trial results of a manufactured vaccine after releasing results for Pfizer and Moderna vaccines.
Turkish researchers, along with the Turkish health minister, said that 26 of the 29 people who participated in the clinical trial received the drug.
"We are now confident that this vaccine is effective and safe for the Turkish people," the Turkish Minister of Health said.
He also said that the researchers initially decided to announce the results after the test to all forty volunteers, but the results showed that the vaccine had the fewest side effects on the volunteers, and therefore it is safe.