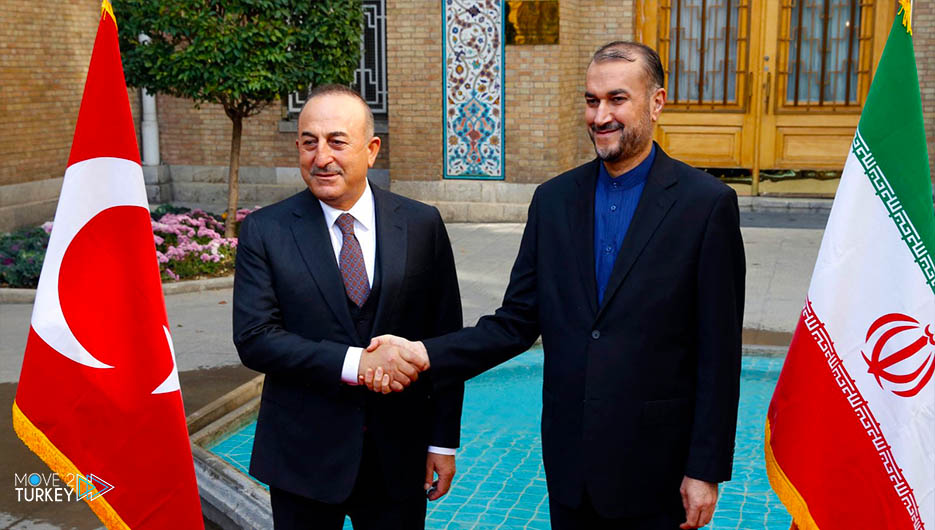 Turkish Foreign Minister Mevlüt Çavuşoğlu made it clear that Ankara wants to strengthen cooperation with Tehran on regional and global issues.
This came in a press conference with his Iranian counterpart, Hossein Amir Abdollahian, on Monday in the capital, Tehran.
Çavuşoğlu expressed Turkey's desire to hold the seventh meeting of the High-level Cooperation Council between the two countries this year if preparations are completed.
The Turkish minister offered his condolences to those who lost their lives as a result of the earthquake that struck Hormozgan province in the south of the country, stressing Turkey's readiness to provide the required support to Iran in this regard.
He stressed that two delegations from the two countries will work on defining an interesting map for comprehensive, long-term cooperation, based on an Iranian request.
He pointed out that he discussed with his Iranian counterpart security issues such as terrorism, immigration, and human smuggling, stressing their desire to strengthen solidarity in this regard.
And he indicated that the volume of bilateral trade between the two countries recorded a decrease during the period of the spread of the Corona epidemic.
He expressed his pleasure to record a 71 percent increase during the first nine months of this year compared to the same period last year.
He made it clear that Turkey emphasized in all forums that unilateral sanctions against Iran are wrong.
He added, "We believe that all parties should take the required steps to activate the Joint Comprehensive Plan of Action (the nuclear agreement).
Especially those who withdrew from it, and unilateral sanctions against Iran must be lifted."