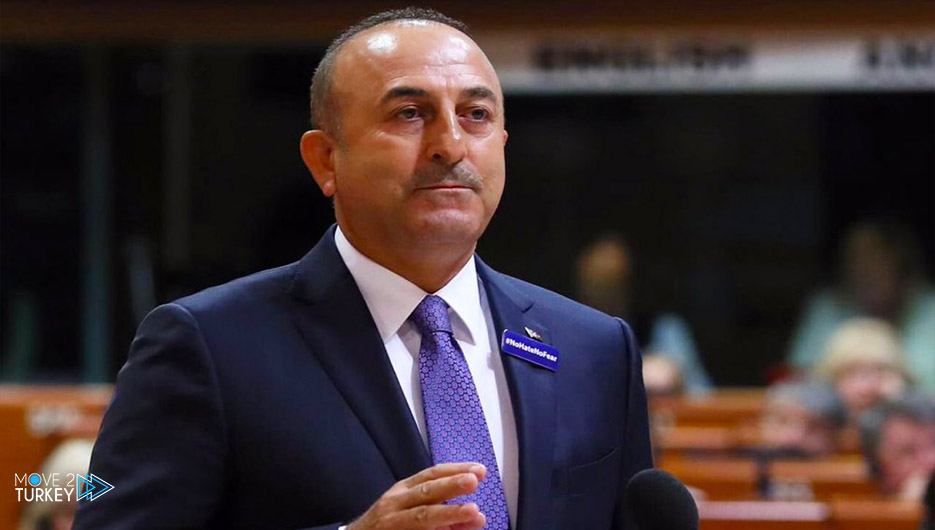 Turkish Foreign Minister Mevlüt Çavuşoğlu said that the emergency meeting of the Turkic Council called on the international community to show solidarity with the countries neighboring Afghanistan to share the burdens of migration waves.
This came in a press conference held on Monday with his Azerbaijani counterpart Jehun Bermov after they attended the emergency meeting of the foreign ministers of the Turkish Council in Istanbul.
Çavuşoğlu explained that the meeting dealt with the latest developments in Afghanistan in addition to the steps to be taken to combat terrorism.
He noted the importance of forming an inclusive government in Afghanistan to prevent a humanitarian crisis and economic collapse, and to protect human rights.
Including the rights of minorities and women, preventing the wave of irregular migration, and preventing the return of terrorism to this country.
He also pointed out that the meeting discussed the ongoing preparations for the summit of the leaders of the Turkic Council, which will be held in Istanbul on November 12 next.
Regarding the latest developments in the Azerbaijani Karabakh region, Çavuşoğlu said: "We want the region to be a place of stability and development instead of conflicts and clashes."
He continued, "President Recep Tayyip Erdogan and his Azerbaijani counterpart Ilham Aliyev have repeatedly stressed that they support turning the region into a theater of security, peace, and stability.
On the other hand, Çavuşoğlu said: "There is no plan to hold a meeting with the Armenian Foreign Minister at the moment."
And he added: "Armenian Prime Minister Pashinyan sent positive messages in the recent period, and President Erdogan met this with similar messages, and Turkey was and still supports peace in the region."
On September 27, 2020, the Azerbaijani army launched an operation to liberate its occupied lands in the Karabakh region, after an attack by the Armenian army on civilian-populated areas.
After fierce battles that lasted 44 days, Russia announced on November 10, 2020, that Azerbaijan and Armenia had reached a ceasefire agreement, stipulating that Baku would regain control of the occupied provinces.