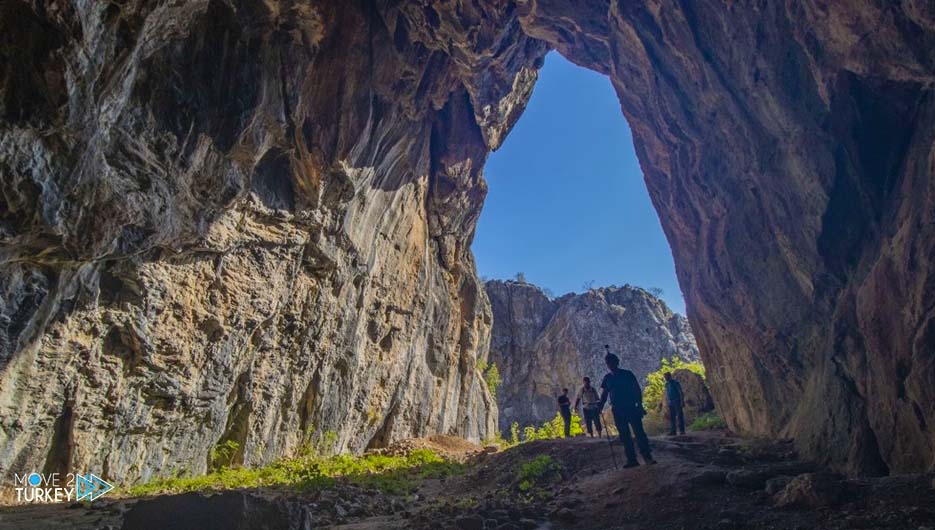 The Turkish East is full of many caves that attract attention with their history and geological formations, including the Hilar and Birkleyn Caves in Diyarbakir Province and the Akçatape Cave in Elazig Province.
The Hilar Caves are located in the Argan district of Diyarbakir and are registered as a protected archaeological area, as they are among the oldest caves inhabited by humans in the Anatolia region, and their history extends for about 12 thousand years.
These caves contain traces from the Neolithic era and attract attention with their rock tombs and inscriptions.
It is considered a witness to an important historical period in which the transition took place from nomadic life to settlement in villages, and from hunting and gathering to food production.
The mayor of Arghani, acting mayor, Ahmed Karaaslan, pointed out the great historical importance of the Hilar Caves.
He reported that next to these caves there is the "Chayono" hill, which is one of the places where agriculture began with the transition from nomadism to settled life.
He stated that the municipality is working on tourism promotion of the caves and organizing various informational events, as well as trips for school students to them.
Birkleyn Caves
The Birkleyn Caves, located between Lici District in Diyarbakir and Ganj District in Bingöl, were used as a human settlement in ancient times.
It is believed that the caves were used as early as 6 thousand years BC, and settlement began in the Neolithic era.
There are cuneiform inscriptions and writings in the caves that were engraved by order of the Assyrian kings Tiglath-Pileser I and Shalmaneser III as a symbol of their sovereignty.
The Birkleyn Caves are also a favorite destination for nature-loving athletes and citizens escaping the extreme heat, and have witnessed an increasing number of visitors in recent years after the region was cleansed of terrorism.
Akçatape Cave
The "Akçatape" cave in the Kaban district of the Elazig Province is distinguished by its unparalleled geological formations, and the people of the region are looking forward to making it a famous tourist destination.
The mayor of the village of Akçatape, Mustafa Bolat, said that the cave is about 4 kilometers from the village, and visitors come to it from time to time, but it is impossible to reach it by regular cars.
He stressed that rehabilitating the cave and providing the necessary infrastructure to make it a tourist destination would bring great economic benefit to the region.