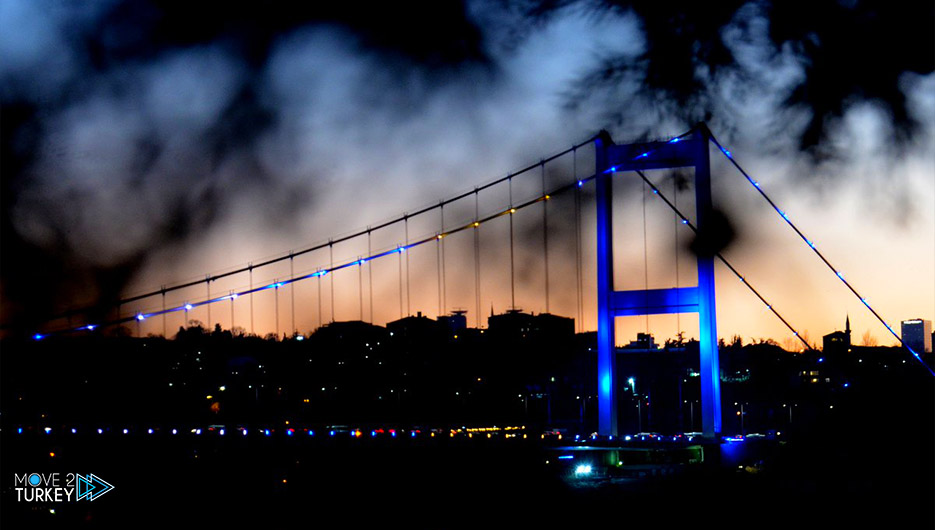 Firefighters put out the fire that broke out in a car on the Fatih Sultan Mehmet Bridge.
Where a fire broke out on the Fatih Sultan Mehmet Bridge in the engine part of the car that passed from the Anatolian side to the European side, and its license plate and driver's identity have not yet been determined.
Firefighters were also sent to the area to put out the fire in the car pulled by the driver to the right of the road, and the fire was quickly put out with the help of firefighters.
While security measures were taken around the vehicle due to the fire, traffic control began on the bridge.
A long line of vehicles was observed at the entrance to the bridge from the Anatolian side.