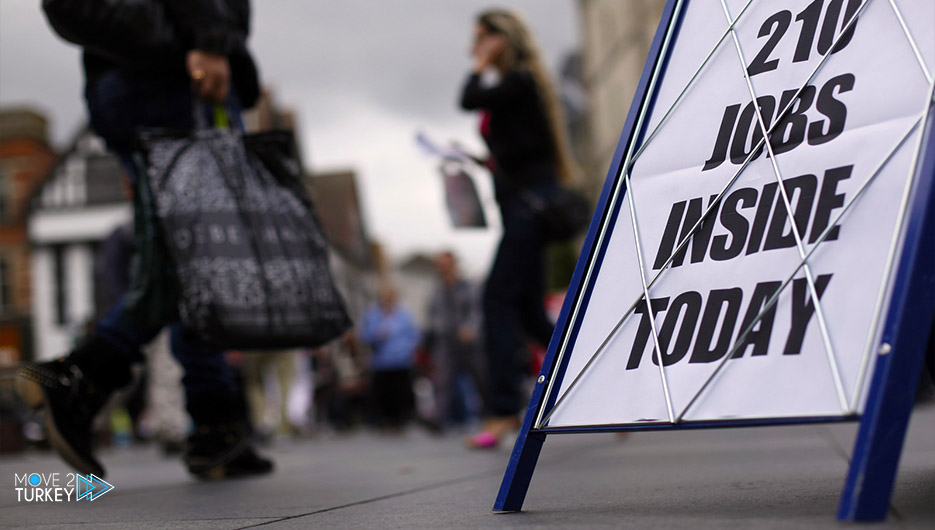 The unemployment rate in the United Kingdom fell during the three months to the end of last April, to 4.7 percent on an annual basis.
And the lowest level since August 2020, with employment rates increasing for the sixth month in a row.
The British Office for National Statistics said in a statement on Tuesday that the unemployment rate fell from the 4.8 percent recorded during the three months to last March.
According to the data, the number of individuals in the labor market increased by 197,000 to 28.5 million during May.
This is in growth for the sixth consecutive month but is 553,000 below pre-coronavirus levels.
The number of job vacancies over the three months ending in May was 758,000, which is about 27,000 less than the levels before the outbreak of the Coronavirus.
The British government had announced the extension of the partial unemployment system until the end of next September.
Under which the government will guarantee up to 80 percent of salaries, with a maximum value of 2,500 Egyptian pounds ($3,380) per month.
And the British economy began to gradually recover from the repercussions of Corona, and the gross domestic product recorded a growth of 2.3 percent last April.
The UK economy was severely affected by the repercussions of the pandemic, recording a record contraction of 9.9 percent during 2020 with the worst economic performance in 300 years.