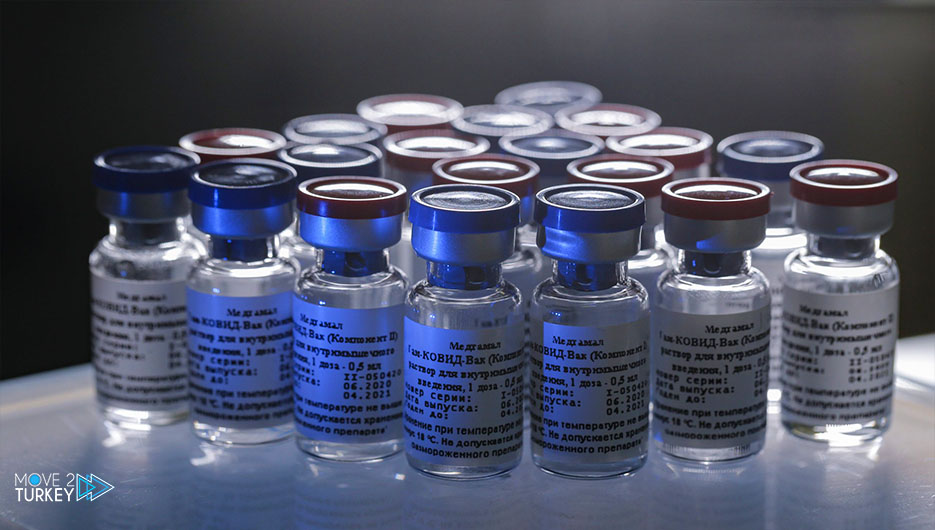 On Tuesday, a pooled report showed that 184 countries around the world have provided 5.76 billion doses against the Coronavirus.
This is from the start of vaccinations at the end of 2020 until yesterday, Monday, which is enough to fully immunize 37.5 percent of the world's population.
According to the report prepared by Bloomberg Agency, based on periodic data for countries that lead vaccination campaigns.
The average daily number of doses is currently 33.8 million, compared to 5 million doses at the end of last December.
It stated that sufficient doses have been given to fully vaccinate 37.5 percent of the world's population, "but the distribution is unbalanced.
Higher-income countries and regions are vaccinated 20 times faster than lower-income countries and regions."
Globally, the current vaccination rate is 33.6 million doses per day.
"At this rate, it will take another six months to cover 75 percent of the population," according to the agency.
China topped the countries most receiving the vaccine, with a total of 2.148 billion doses, during which 69.3 percent of the population covered by the vaccine obtained two doses.
India came in second place with a total of 752 million doses, during which 12.9 percent of the population received two doses, and 41.2 percent received a single dose.
In third place came the European Union, which provided 549.1 million doses, during which 66.2 percent of the population received the first dose, and 62 percent received the two doses.
The fourth came to the United States, which gave 380.2 million doses to its population, followed by Brazil with a total of 210.54 million doses.