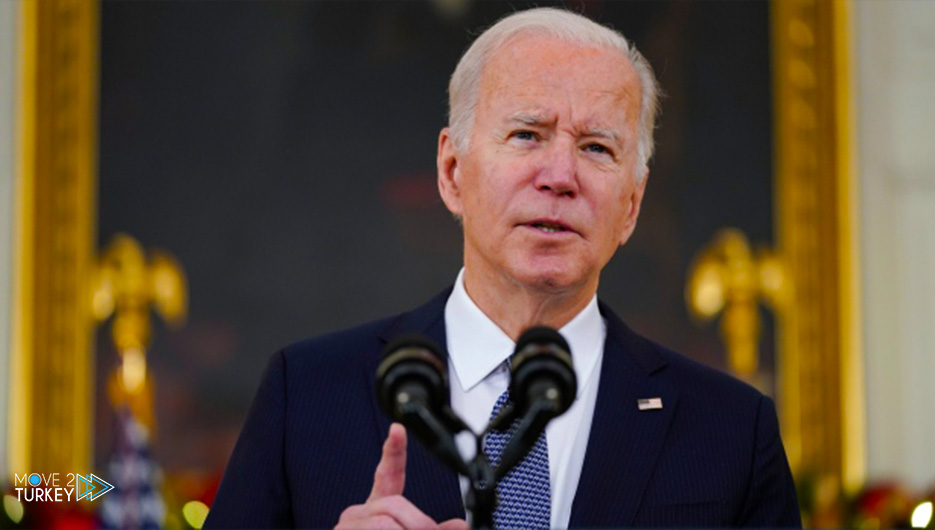 US President Joe Biden said Friday that he is working on a set of initiatives that "make it very difficult" for Russian President Vladimir Putin to conduct potential military activity against Ukraine.
He added in a press conference held at the White House that he is in constant contact with the allies of the United States in Europe.
And Ukrainian officials through his Secretary of State, Anthony Blinken, and security advisor Jake Sullivan.
"He's working on the most comprehensive and meaningful set of initiatives to make it very difficult for President Putin to move forward," Biden said.
Or do what people are worried he might do," referring to Russia's intention to invade Ukraine.
Biden's statements came after the announcement by Ukrainian Foreign Minister Dmytro Kuleba during his participation in the second day of the 28th meeting of the Ministerial Council of the Organization for Security and Cooperation in Europe.
And which was held in the Swedish capital, Stockholm, that "the severity of the crisis between his country and Russia has not decreased, and it is still continuing at the same pace."
Relations between Kiev and Moscow have been experiencing escalating tension for nearly 7 years due to Russia's illegal annexation of the Ukrainian Crimea and its support for separatists loyal to it in the "Donbass".
On November 21, the head of Ukraine's Military Intelligence Kirilu Budanov said:
Russia is planning to launch an attack on his country in early 2022, noting that Moscow has massed more than 92,000 soldiers around Ukraine's borders.