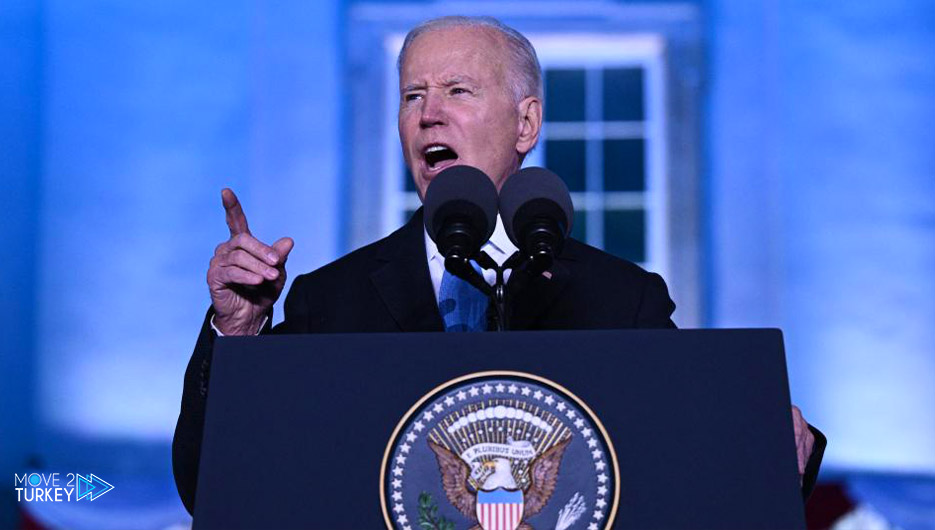 US President Joe Biden said he was not calling for regime change in Russia, commenting on previous statements he had made during his visit to Poland.
In response to a question at a press conference on Sunday evening whether he was calling for regime change, Biden said: "No," according to CNN.
And Saturday, in a speech at the conclusion of his visit to Poland, Biden said of Russian President Vladimir Putin: "For God's sake, this man cannot remain in power."
This was followed by clarifications from a White House official, who said: "The president's view was that Putin could not be allowed to exercise his authority over his neighbors or the region."
He added that President Biden "was not discussing Putin's authority in Russia or regime change."
On February 24, Russia launched a military operation in Ukraine, which was followed by angry international reactions and the imposition of "tough" economic and financial sanctions on Moscow.
Russia requires Ukraine to abandon any plans to join military entities, including the North Atlantic Treaty Organization, "NATO", and to maintain complete neutrality, which Kyiv considers an "interference in its sovereignty" to end the operation.