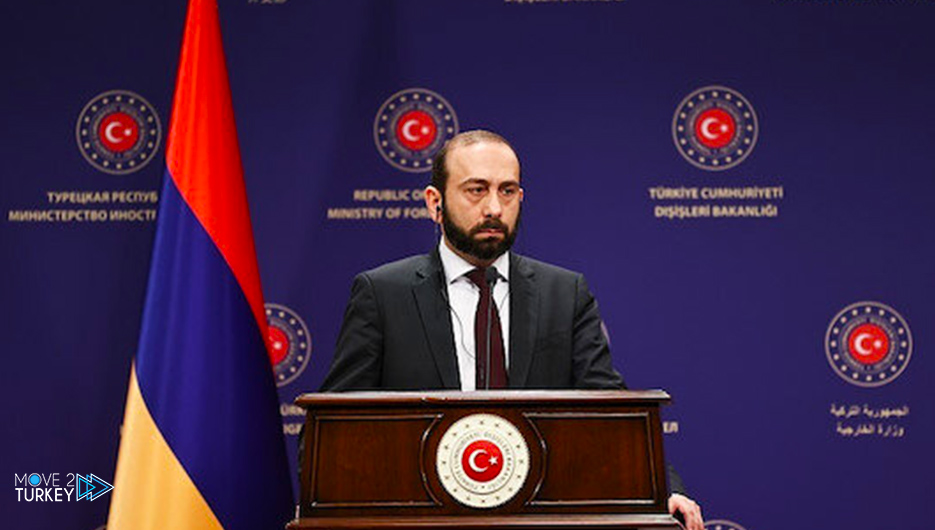 Armenia's Foreign Minister Ararat Mirzoyan reaffirmed his country's desire to establish peace between it and Turkey.
This came in statements he made on Wednesday during a joint press conference with his Turkish counterpart, Mevlüt Çavuşoğlu, after their meeting in the capital, Ankara.
Mirzoyan added that the Armenian teams continue to support the Turkish cadres in the search and rescue work for survivors and in extracting the victims from under the rubble.
And he stressed that through his presence in Turkey today, he reaffirms her country's desire to establish peace between Ankara and Yerevan, fully normalize relations, and resume diplomatic contacts between the two countries.
He pointed out that last Saturday witnessed a symbolic incident represented in the opening of the land border crossings between Turkey and Armenia, which were closed for 35 years, with the aim of bringing aid to the earthquake victims in Adi Yaman.
He stated that the second batch of Armenian humanitarian aid entered Turkey on Tuesday evening.
On February 6, a double earthquake struck southern Turkey and northern Syria, the first measuring 7.7 degrees and the second 7.6 degrees, and hundreds of violent aftershocks, which caused great losses in lives and property in both countries.