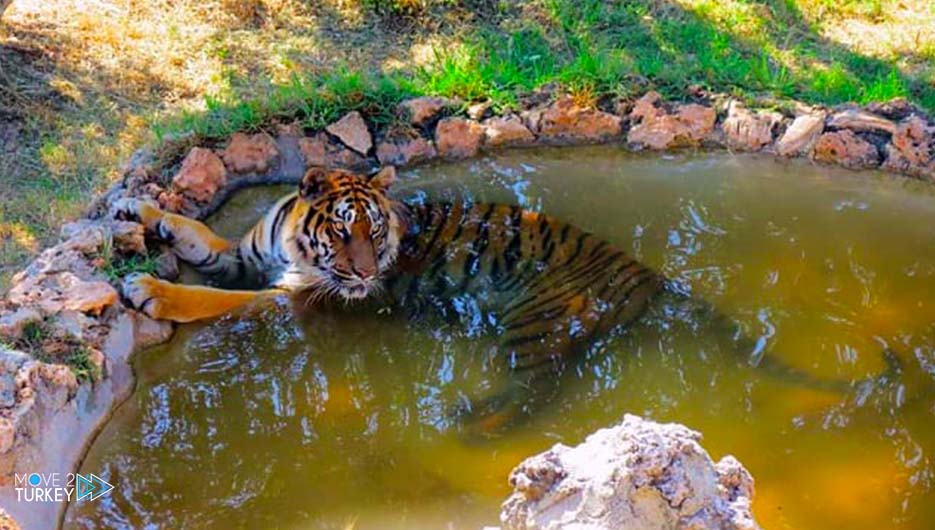 Antalya is one of the wonderful coastal cities in Turkey and it is a destination full of natural and tourist attractions.
Located on the western side of the Mediterranean Sea in Turkey, It has a favorable and temperate Mediterranean climate, which made this beautiful tourist city of a wonderful nature.
And you can be surprised and amazed with the myriad of wonderful tourist attractions and attractive places in this city.
Among these attractive places, there is this Antalya zoo that attracts a lot of travelers, and it is considered as one of the most attractive tourist attractions in this city.
Visiting the zoo can be fun and will allow you to discover different animals closely.
At the same time, it will provide you with some information about the different and rare animal species in particular.
In this article, we'll tell you about this zoo and its various parts, so stay tuned with us.
Introduction to the Antalya Zoo
Antalya city is known to many for its beautiful islands and beaches.
Although walking along the beach and enjoying the moderate climate of this city can be a good reason for the trip, it does not end there!
For people who love animals and want to see them up close and know some information about them, visiting this zoo in Antalya can be an exciting experience.
This zoo is one of the best and most famous zoos in Turkey, and its various parts can make visitors' moments enjoyable and unforgettable.
One of the biggest benefits of establishing a zoo like this, is keeping the animals in a comfortable and safe environment.
The zoo was opened in 1989 on an area of ​​330 hectares, providing a safe, comfortable and clean place for different types of animals.
This zoo provides a suitable climate for animals, as so many artificial lakes have been built for some types of animals as well.
What animals are there in the Antalya Zoo?
The environment of the Antalya Zoo is designed in a way that enables it to accommodate different types of animals, which makes it a unique place to protect endangered animals, as there are more than 800 species of animals in this zoo and its visit can be exciting for both adults and children.
Various animals are kept in a good environment in this zoo, including reptiles, amphibians and wild animals.
As when you walk in this zoo, you will encounter different animals such as giraffes, zebras, elephants, camels, buffalo, monkeys, tigers, lions and birds such as parrots, flamingos and ostriches.
In addition to animals, a variety of plants and trees can be seen in this place, such as cypress and pines, as well as beautiful greenery, which is why this zoo is also considered a small forest.
The presence of artificial lakes in the Antalya Zoo, in addition to the favorable climate, contributed to providing a very good place to preserve the water-dependent species, such as seagulls, ducks, crocodiles and blue snakes.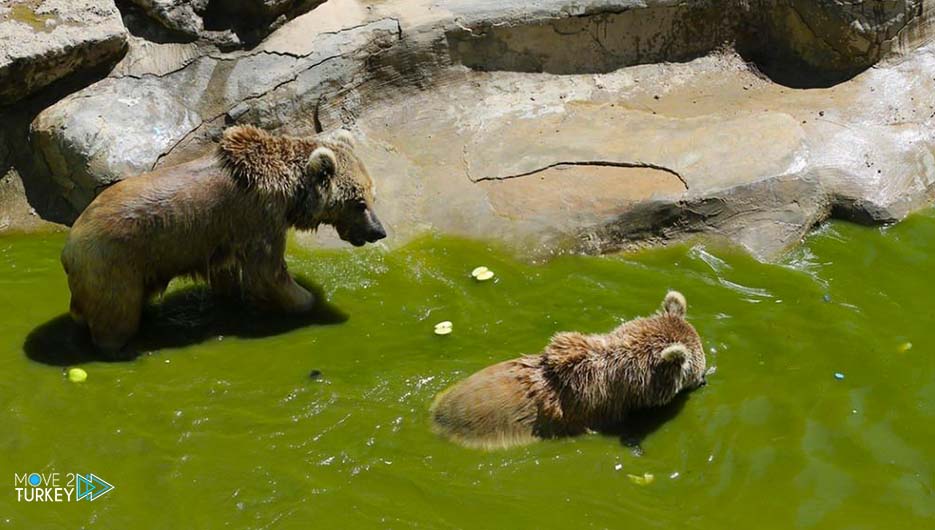 Is it safe to visit Antalya Zoo?
Although it can be exciting to see animals up close, watching these seemingly simple things could cost us our lives if not properly secured.
In the Antalya Zoo, everything is taken care of to the fullest and made safe for travelers to visit this place.
The double-layer cages protect you from the animals, and make it easy for you to spot predators such as lions, tigers and leopards.
As in most parts of this Antalya Zoo, many of these fences have been installed to make the place safe to prepare a suitable environment for visitors to enjoy and explore the animals closely.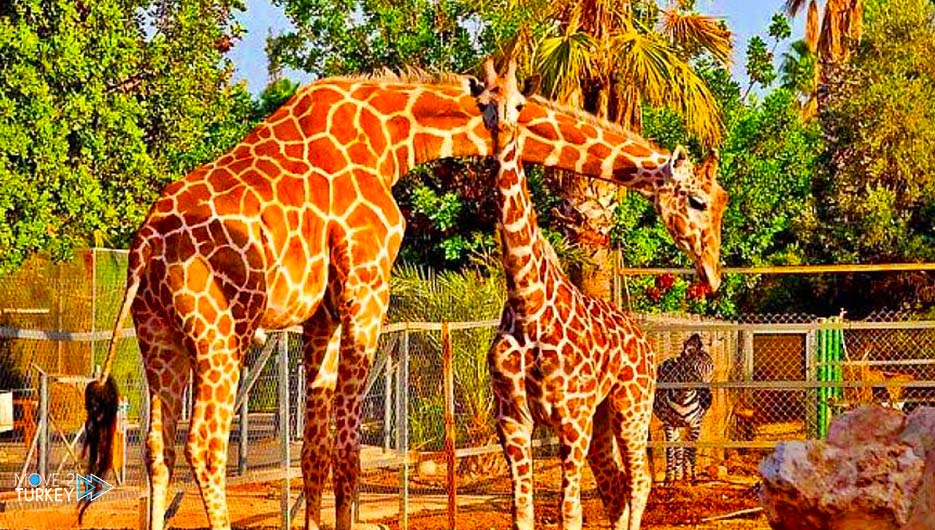 Wonderful facilities awaiting you at the Antalya Zoo
A trip to the Antalya Zoo can be special in the company of your friends or family to have beautiful memories to keep forever.
Given that the Antalya Zoo spans a large area, taking a walk next to the animals can be a new and strange experience of course.
There are many wooden tables in this zoo, it makes watching animals while taking a beautiful picnic easier and more attractive for you.
If you have traveled to Antalya with your children, Visiting the animals in this zoo will delight children and will be a wonderful experience for them.
You can also visit the large amusement park in the Antalya Zoo, and make the trip even more fun for your children.
Due to the large size of this zoo, you will need several hours to visit it, this long time can definitely make you and your family or comrades hungry and tired.
For this reason in different places of this zoo, there are many restaurants and cafes, where a variety of snacks and drinks are sold at cheap and reasonable prices.
So you can visit the zoo without feeling hungry and explore all its parts bit by bit.
If you like picnics and want to throw a great barbecue party with your buddies, you can do it here! Where you can have a fun barbecue party in the forest park of Antalya Zoo.
Other facilities at the zoo include chairs all along the way, due to the large size of this place, the walking will make you tired, so many chairs have been placed along this zoo so that you can relax for a few minutes and visit the whole park with more energy.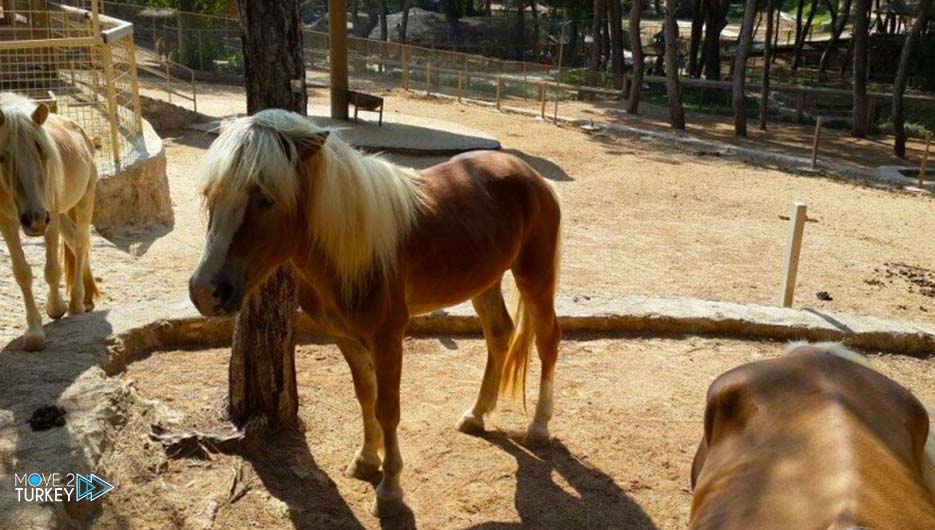 When can you visit the Antalya Zoo?
This zoo, like all the zoos you see around the world, is ready to serve travelers at certain times of the day.
The time to visit the attractive Antalya Zoo varies with the seasons of the year.
In the winter season, it will be possible to visit the Antalya Zoo from 9 am to 5 pm.
If you choose summer to travel to Antalya, you can visit this zoo from 9 AM to 7 PM.
The cost of an entrance ticket to the Antalya Zoo
The cost of visiting this place is 5 Turkish liras (less than 1$), and this cost is worth going to this place and visiting the various animals and seeing them up close.
Antalya Zoo address
Antalya Zoo is located in an area called Capzalti which is located at the end of the city metro line, so tourists can use this train line to go from the city center to the zoo.
But to reach this zoo, you have to walk one kilometer after getting off the train. So if you do not want to walk, you can take a taxi to block this route.