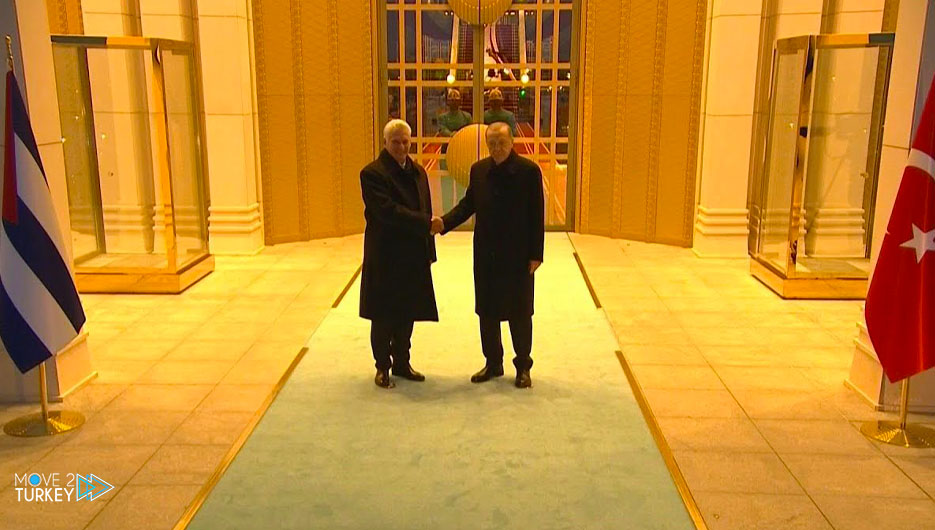 On Wednesday, Turkish President Recep Tayyip Erdogan received his Cuban counterpart, Miguel Mario Diaz-Canel Bermudez, with an official ceremony at the Presidential Complex in Ankara.
President Erdogan received his Cuban guest at the main gate of the Presidential Complex.
After the national anthems of the two countries were played and the guard of honor was paraded, Erdogan and his guest took memorial photos in front of the Turkish and Cuban flags.
The two presidents moved to hold a bilateral meeting, which will be followed by a meeting at the delegation level.
Later, the two presidents will participate in the signing ceremony of agreements between the two countries, and then hold a joint press conference.
It is expected that President Erdogan will hold a dinner in honor of his counterpart Bermudez.