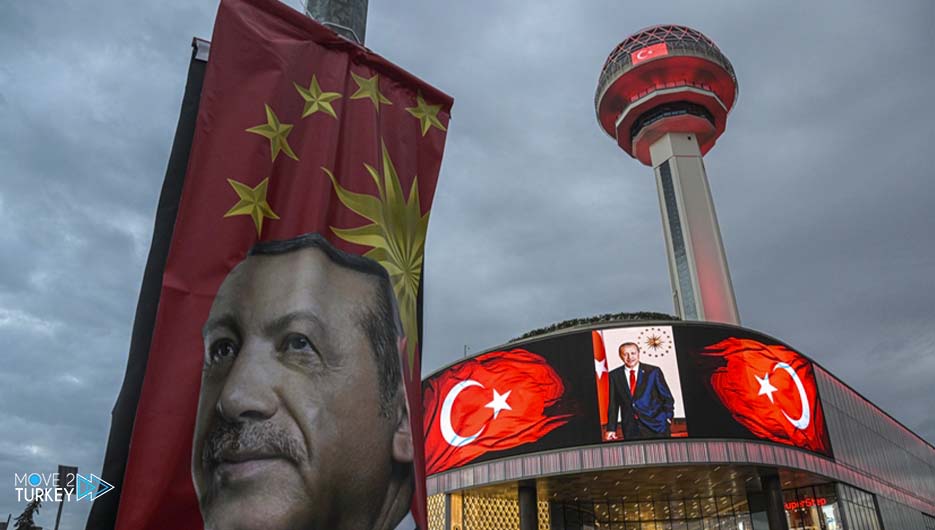 The Atakule Tower, one of the most prominent landmarks of the Turkish capital, Ankara, was lit up in the colors of the Turkish flag, to celebrate the inauguration of the country's President, Recep Tayyip Erdogan, on Saturday.
By Saturday evening, the tower was lit up in red and white, while Erdogan's portrait and Turkish flags were displayed at the tower's entrance.
On Saturday, President Erdogan took the constitutional oath as part of his inauguration ceremony as President of Turkey, after winning the run-off for the presidential elections last Sunday.