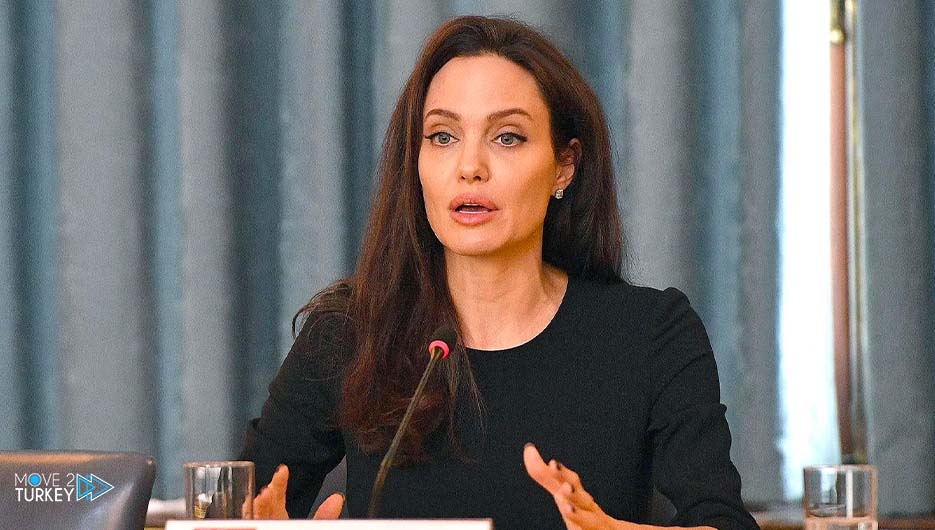 American actress Angelina Jolie said that the Gaza Strip is rapidly turning into a "mass grave" after being an "open prison for nearly two decades," accusing world leaders of "complicity in crimes" committed against civilians in Gaza.
Commenting on the bombing of the Jabalia refugee camp in the Gaza Strip, Jolie referred in a post on her Instagram account on Wednesday to "the deliberate bombing of besieged residents who have nowhere to flee to."
On Tuesday, the Ministry of Interior in Gaza said that an Israeli bombing caused "400 casualties, including martyrs and wounded, and destroyed an entire residential neighborhood in the Jabalia camp," before the spokesman for the Ministry of Health in Gaza, Ashraf Al-Qudra, announced at dawn on Thursday that the number had risen to 1,000.
Jolie added: "Gaza has been an open prison for nearly two decades, and now it is rapidly turning into a mass grave. 40 percent of the dead are innocent children. Entire families are being killed."
She added that "millions of Palestinian civilians, including children, women, and families, are subjected to collective punishment and deprived of their humanity," noting that they are deprived of food, medicine, and aid, "which is contrary to international law."
She stressed that "world leaders are complicit in these crimes" by "refusing to demand a humanitarian ceasefire and preventing the UN Security Council from imposing a ceasefire" on both sides of the conflict.
Since October 7, the Israeli army has launched air strikes on residential neighborhoods in the Gaza Strip, causing massive destruction and killing and wounding thousands of Palestinians, most of them civilians. It also caused a catastrophic humanitarian situation, according to warnings issued by international institutions.