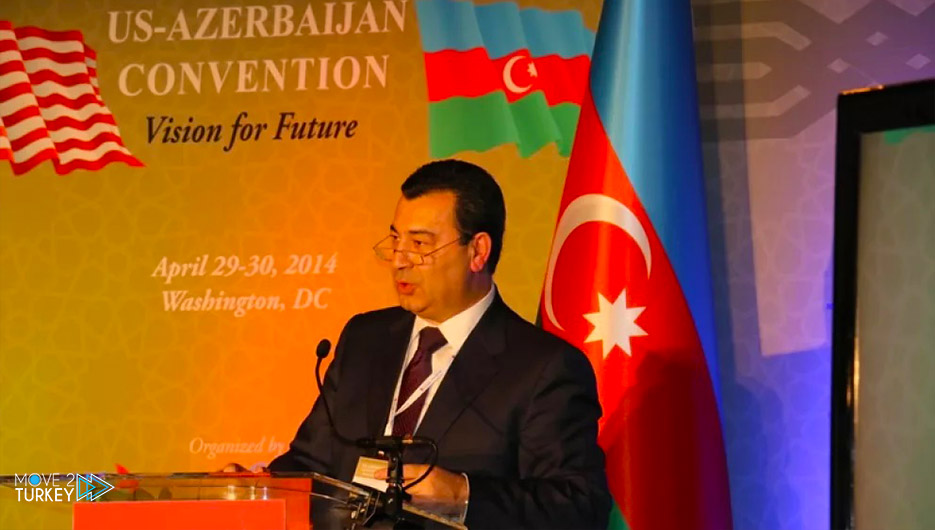 Turkish businessman Ghazwan Al-Masry invited his counterparts in Turkey and the Arab world to participate in the International Business Forum Conference.
It is scheduled to be held this year in Azerbaijan from 14 to 17 November next.
In an interview, Al-Masry, the vice-chairman of the Forum, described Azerbaijan as a land of opportunities for investors, industrialists, and contractors, especially after the liberation of Karabakh from the Armenian occupation.
According to Al-Masry, the conference will be held in the capital, Baku, at the invitation of the Azerbaijani Ministry of Economy, 25 years after the establishment of the International Business Forum in Turkey.
He pointed out that the participants will be wide for about a thousand businessmen, not only from Turkey, but from Europe, Africa, and Arab countries.
The conference will inform businessmen of the most important opportunities and investments in Azerbaijan, especially the reconstruction of the liberated lands.
Tourism of all kinds, agriculture, agricultural technology, food industries, and carpet industry.
He said, "Azerbaijan is famous for making handmade carpets, especially since many of its people live in villages.
Women need to work in this sector, and they want to market their products to Arab and international countries."
Al-Masry also stressed the great opportunities offered by the reconstruction of the occupied lands to investors and contractors, saying:
"We will be there for infrastructure and contracting, especially since Nagorno-Karabakh needs it, and it is waiting for businessmen for reconstruction."
He also indicated that they will sign an agreement with the Azerbaijani side related to the health sector and the construction of hospitals and health centers.
Al-Masry concluded his speech by inviting all businessmen to participate in the conference, saying:
"We will be in Baku and wait for all businessmen to participate with us in this great event for the reconstruction of Nagorno-Karabakh and investment in Azerbaijan."
The International Business Forum is a global business platform and network established in 1995 with the aim of increasing intra-trade.
It is considered an international platform for economic events, as it includes 42 business associations from 25 countries with the aim of uniting ideas and forces.
And activating the common interests and values ​​among the members to form new markets to serve the economies of the various countries of the world.
On September 27, 2020, the Azerbaijani army launched an operation to liberate its occupied lands in the Karabakh region, after an attack by the Armenian army on civilian-populated areas.
After fierce battles that lasted 44 days, Russia announced on November 10, 2020, that Azerbaijan and Armenia had reached a ceasefire agreement, stipulating that Baku would regain control of the occupied provinces.