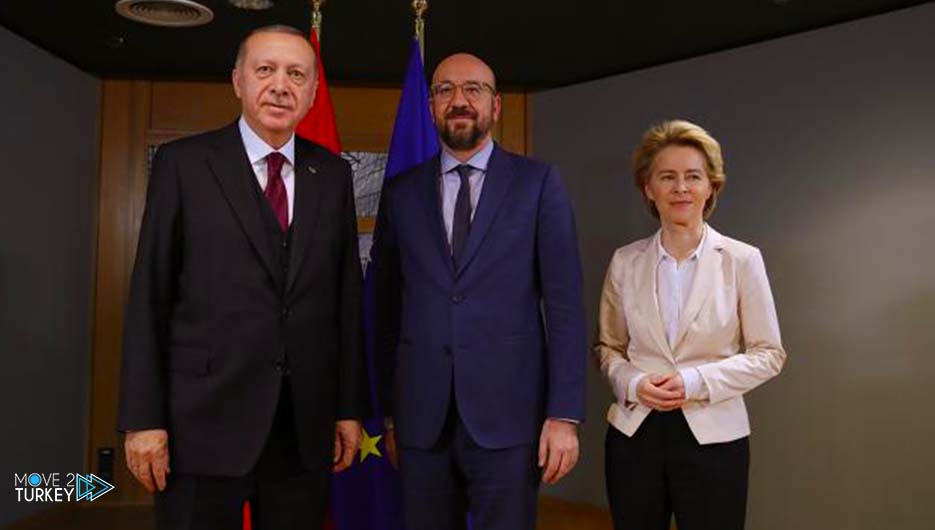 European Union officials will pay a crucial visit to Ankara today as part of the new relationship.
Where President Recep Tayyip Erdogan will receive the President of the Council of the European Union Charles Michel and President of the European Commission Ursula von der Leyen.
The summit of European Union leaders on March 25 took an important decision to develop relations with Turkey.
The green light has also been given to the new era with Ankara.
An important meeting in Beştepe.
President Erdogan will meet with two important names in the European Union, whom he had previously met via video link on March 19, but this time the meeting will be face-to-face in Beştepe.
European Council President Charles Michel came to Ankara to attend the meeting.
In addition to Michel, European Commission President Ursula von der Leyen will also attend the meeting.
Ankara expects to renew the March 18 agreement, liberalize visas, and update the customs union agreement …
Erdogan will shed light on these issues in his meeting with Michel and von der Leyen.
Another request for Ankara is to start the negotiation process for full membership in the European Union.
Therefore, it will be emphasized that Chapters 23 and 24 should be opened.
The eastern Mediterranean is on the agenda
Another issue on the table is the Eastern Mediterranean.
The resumption of the consultative talks between Greece and Turkey will be assessed.