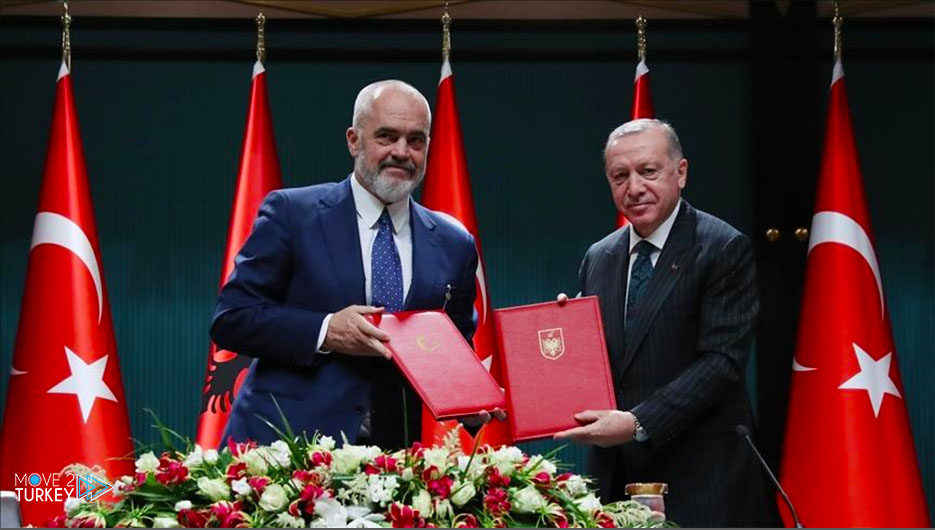 Albanian Prime Minister Edi Rama said that the successful healthcare system model in Turkey will set an example for the health system in his country in the future.
This came in a speech during the opening ceremony of the Turkish-Albanian Friendship Hospital in the "Fier" district in southwestern Albania.
He also pointed out that the hospital has an exceptional value in addition to the services it will provide.
Rama considered the hospital a center for the transfer of the friendly country of Turkey for its expertise to his country, stressing that Turkey would generously share its experiences.
And he indicated that the largest strategic development of Turkey under the leadership of President Recep Tayyip Erdogan is the growing and accumulated knowledge.
He continued, "We are fortunate to have a friendly country ready to share this knowledge with us."
For her part, Albanian Minister of Health and Social Protection Ugerta Manasterlio said that thanks to Turkey's generosity, her country was able to complete the construction of the hospital.
In addition to Rama, the opening was attended by Turkish Health Minister Fakhruddin Kujah, Dr. and Manastirlio.
Turkish President Recep Tayyip Erdogan also participated by video call in the opening ceremony of the hospital.
On February 2, Turkish Deputy Health Minister Khalil Demir signed with the Albanian ambassador to Ankara, Kastriot Robo.
He signed an agreement to build a 150-bed hospital in Fier, with the donation of furniture and medical equipment.
Earlier, during his participation in the ceremony, Erdogan explained that the hospital cost reached 70 million euros.
The area of ​​the closed section is 17,425 square meters, out of 50 thousand square meters of the total project area.
He added that the hospital contains 6 operating rooms, 6 clinics, 20 intensive care units, and 130 beds.
It is clear that the hospital has 387 employees, including 56 Turks and 331 Albanians.