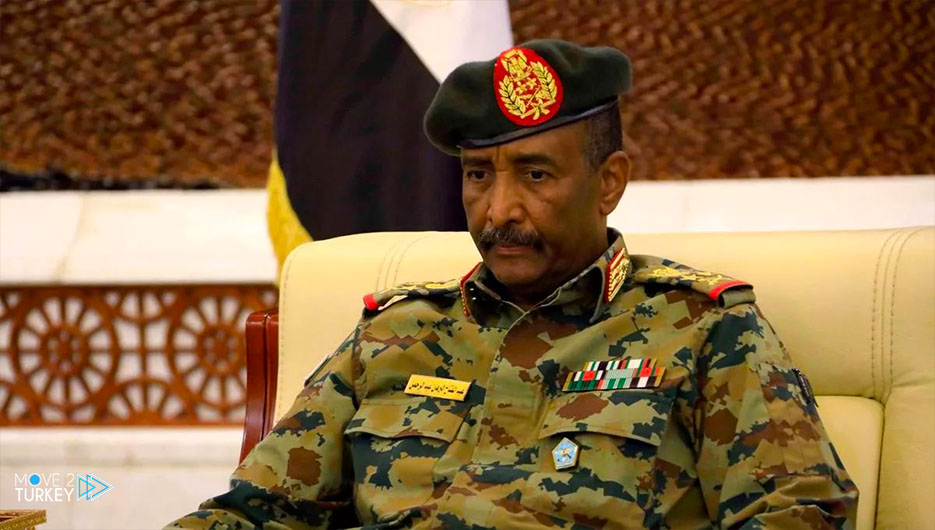 On Thursday, the head of the Sudanese Sovereign Council, Abdel Fattah Al-Burhan, discussed with the head of the United Nations Integrated Transition Assistance Mission in Sudan (UNITAMS), Volker Peters, mobilizing international support to achieve a comprehensive peace in the country.
During their meeting at the presidential palace in Khartoum, Al-Burhan praised "the role played by the United Nations in supporting the transitional government."
and its efforts for political transition and achieving comprehensive peace and stability in the country," according to a statement by the Transitional Sovereignty Council.
Since August 21, 2019, Sudan has been going through a 53-month transitional period that ends with holding elections in early 2024.
During which power is shared by the army, civilian forces, and armed movements that signed an agreement with the Khartoum government in Juba to bring peace on 3 October.
The Sovereignty Council stated that the meeting discussed "many issues on the domestic and international arena and the process of coordinating positions between the transitional government and the UN mission on issues of common concern."
Peters said in a press statement that "the meeting discussed many issues that require cooperation and coordination between the mission and the transitional government.
Especially the peace process with the SPLM led by Abdelaziz El-Hilu and the role of the United Nations in mobilizing international support for Sudan to achieve a comprehensive peace.
And on Tuesday, the Juba mediation for peace in Sudan decided to raise the negotiation sessions between the Khartoum government and the El-Hilu movement indefinitely for more dialogue and consultation on the points of disagreement.
Peters added that "the meeting reviewed in detail the security arrangements file for the Juba Agreement for Peace in Sudan and the UN role in supporting mechanisms for implementing the agreement."
On August 29, the Sudanese government and the Revolutionary Front (armed movements) in the Darfur region (west) signed a protocol on security arrangements.
These arrangements include the formation of joint forces between government forces and armed movements under the name "National Forces for Sustaining Peace in Darfur" to maintain security and protect civilians in the region.
In 2003, an armed conflict occurred in Darfur between government forces and rebel armed movements, which claimed the lives of about 300,000 and displaced about 2.5 million others, according to the United Nations.
In June 2020, the United Nations established UNITAMS to assist the political transition process in Sudan, support the peace process, and contribute to the protection of civilians, especially in Darfur.