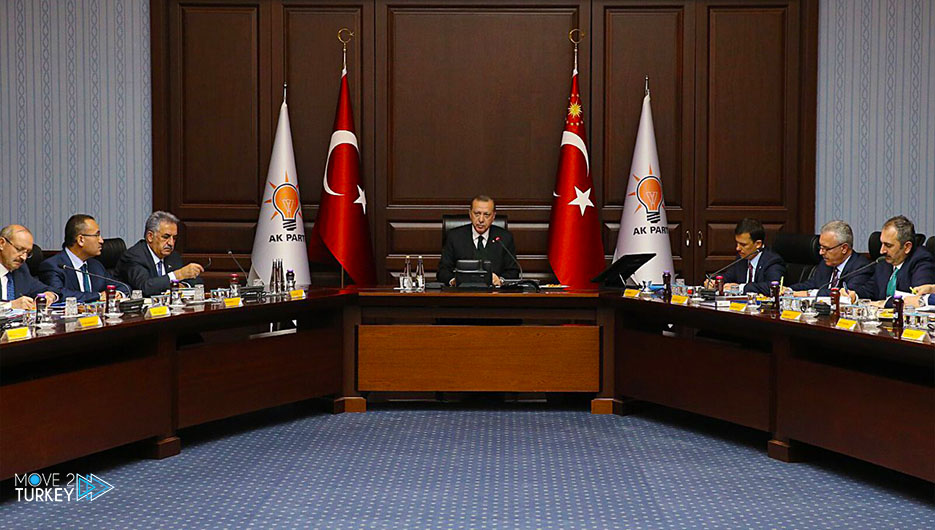 President Recep Tayyip Erdogan will chair the AKP's central decision and executive board meeting.
During the meeting, developments in the internal and external agenda will be discussed.
The meeting, which will be held at the AKP headquarters, will also begin with President Erdogan's assessments of the agenda, after which, there will be an exchange of views with other board members.
It will also discuss in detail the fight against the coronavirus pandemic, the latest work status on the new constitution, counter-terrorism operations and regional developments.After the meeting, AKP spokesperson Ömer Çelik will share the MKYK agenda with the audience.