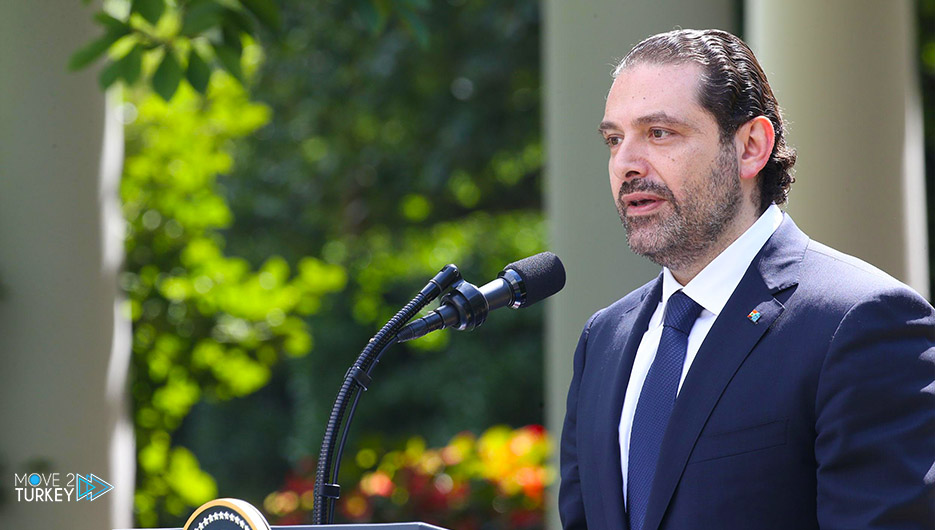 On Sunday, the head of the Lebanese "Future Movement", Saad Hariri, called on his country's president, Michel Aoun, to leave power, following the explosion of Akkar in the north of the country.
This came according to a Hariri statement hours after a fuel tank explosion occurred in the town of Al-Talil in Akkar district (north), which killed at least 28 people.
Hariri said: "Akkar stirred the pain of all the Lebanese, and the tools of sedition did not move in it.
You (referring to Aoun) see people's pain as sedition, and we see it as a cry rising in your face: Leave, Mr. President, leave."
He wondered, "How does the President of the Republic allow himself to jump over the people's pain in Akkar to speak at the Defense Council meeting about the activities of extremist groups to create a kind of chaos and security chaos?"
He added: "Akkar is not Kandahar, and it is not outside the state. Your Excellency has become outside the state and president of the Republic of the Communist movement.
Akkar has been oppressed by you and your covenant, and the fire ignited in its heart before it ignited in the smuggling tanks.
He added, "Those who cause chaos and disorder are responsible for managing the affairs of government, and for the collapses that have not stopped for two years."
Earlier on Sunday, Aoun held an "exceptional" meeting with the Supreme Defense Council in Baabda Palace (east), during which he reviewed "the activities of extremist groups aimed at creating chaos and lawlessness in the north."
And at dawn on Sunday, the Lebanese woke up to the explosion of a fuel tank in the town of Al-Talil in the Akkar district (north).
As a result, at least 28 people were killed and 79 wounded, according to an official at the Ministry of Health.
The explosion occurred in a hidden tank containing thousands of liters of gasoline after it was discovered by a group of young men in the area.
Citizens flocked to him to fill up fuel, according to local media.
Last October 22, the Lebanese President assigned Saad Hariri to form a government to succeed the current caretaker government.
headed by Hassan Diab, who resigned on August 10, 2020, after 6 days of a catastrophic explosion in the port of Beirut.
However, differences between them over the distribution of ministerial portfolios prevented this, which prompted Hariri to apologize for forming the government on July 15.
Because of a severe economic crisis, Lebanon has been witnessing for months a shortage of fuel, medicine, and other basic commodities.
Because of the lack of foreign exchange that was secured by the Central Bank to support the import of these materials.