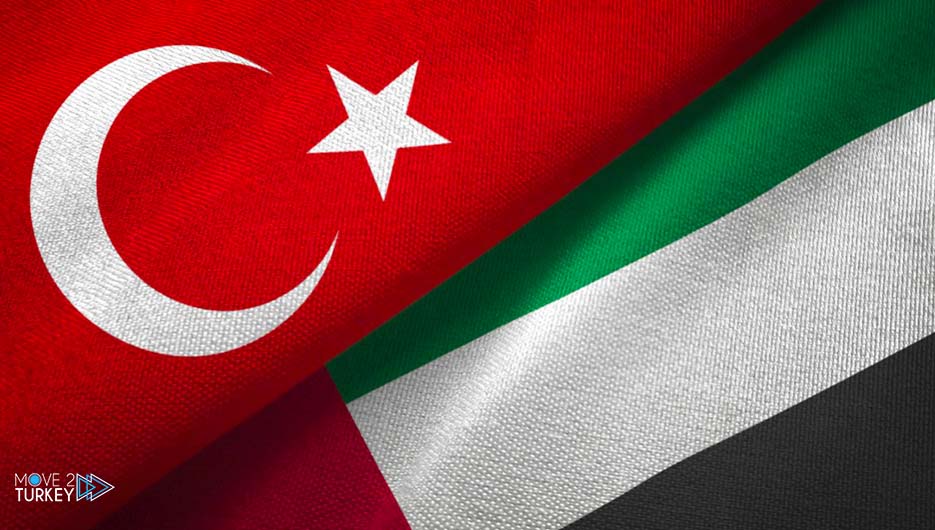 On Thursday, the UAE capital, Abu Dhabi, hosted a discussion session marking the 50th anniversary of diplomatic relations between the UAE and Turkey.
The Emirates News Agency stated that the session was held at the "Anwar Gargash Diplomatic Academy" under the title "Emirati-Turkish Relations: The Path Towards a Future Strategy."
The session was attended by the Emirati ambassador to Ankara, Saeed Thani Al Dhaheri, and the Turkish ambassador to Abu Dhabi, Togay Tong R, as well as diplomatic and academic figures.
The agency stated, "The session shed light on the course of five decades of diplomatic relations between the UAE and the Republic of Turkey, and focused on the importance of the 27 agreements signed during the past year and a half."
It included "the comprehensive economic partnership, which aims to create 125,000 job opportunities in the UAE and Turkish markets over the next decade, and the great gains it will achieve that benefit both sides."
On March 3, Ankara and Abu Dhabi signed an economic partnership agreement that will provide more than 100,000 jobs in Turkey and about 25,000 in the UAE.
The agency added, "The discussions during the session also touched on exploring new horizons that strengthen relations and adopt a future strategy between the two countries."
And she continued, "The speakers stressed the availability of enormous potential for the development of Emirati-Turkish relations in the near future, given the positive scene of bilateral relations."
Turkey and the UAE have historical relations dating back to 1973, and the two countries have relations of cooperation in various fields.