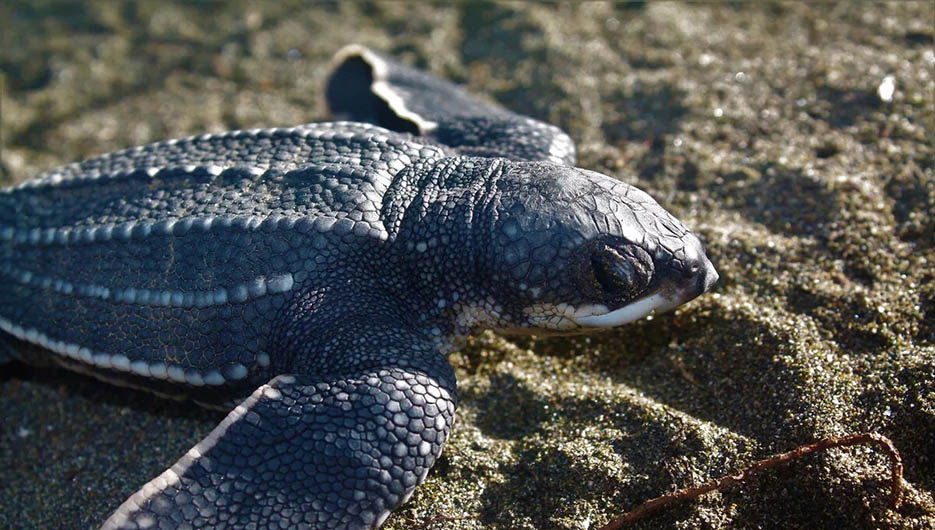 The Turkish Ministry of Environment has spotted a turtle (with a leathery shell) in the waters of the southwestern coast of Mugla for the first time, and it is considered one of the largest turtles in the world.
The ministry published a video clip on its Twitter account on Saturday of scenes of a leatherback tortoise swimming in the sea waters on the coast of Göcek district in the southwestern state of Mugla.
The ministry said in its tweet: "A turtle with a leathery shell was observed for the first time in our waters in the coasts of the Göcek region.
This type of turtle is found in the Mediterranean, but its breeding has not been recorded in our country, and it is one of the largest turtles, with a length of two meters and a weight of 600 kilograms.