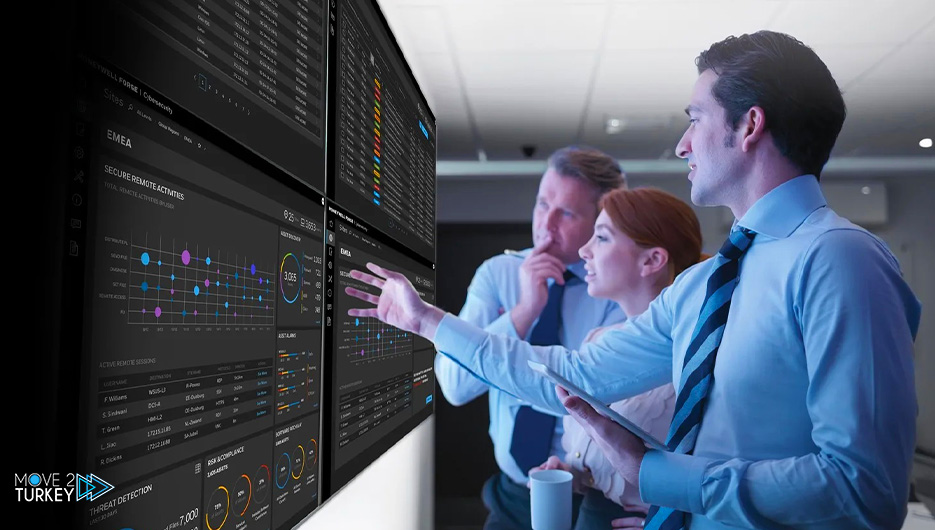 The Turkish company "STM" has won two important NATO tenders to develop software for an information flow system that will be used by all NATO headquarters and bases in the world.
The Defense Technologies Engineering and Trade Company (STM) is one of the most prominent Turkish companies that develop advanced national high-tech systems and are active both locally and internationally.
According to informed sources, the company recently won two tenders announced by the NATO Communications and Information Agency (NCI Agency), which is responsible for providing and maintaining communications and information systems for decision-makers and leaders in NATO.
After evaluations in terms of technical advantages and price, the two tenders were awarded to the Turkish company, to outperform the leading programming companies in the world that competed in the two tenders, which were submitted by companies from the member states of the alliance.
After technical and administrative discussions, the deal was signed between STM and NATO's Communications and Information Agency.
The software, which will be developed by the Turkish company, will allow directing, collecting, processing and distributing information for NATO leaderships and will be used by all NATO headquarters and bases in the world in the flow of information.
It is expected that the "INTEL-FS" projects to modernize the information infrastructure in NATO will take about 3.5 years.
Together, these projects represent one of the largest deals concluded by a Turkish company with the NATO Agency (NCI Agency).
The head of the Defense Industries Authority affiliated to the Presidency of the Republic, Ismail Demir, praised the level reached by Turkish companies, which are now providing important international organizations and institutions with advanced software.
He pointed out that "INTEL-FS" is one of the largest NATO projects won by Turkey in the field of software.
In turn, the general manager of "STM" Ozgur Gulrios said that their company is one of the Turkish companies that have been working with NATO for a long time in the field of software and defense industries.
He pointed out that from now on, NATO will depend on the company's software for data flow, and that all users in the structure of the alliance will use this software based on the latest technologies to enter data from all NATO units in the world.