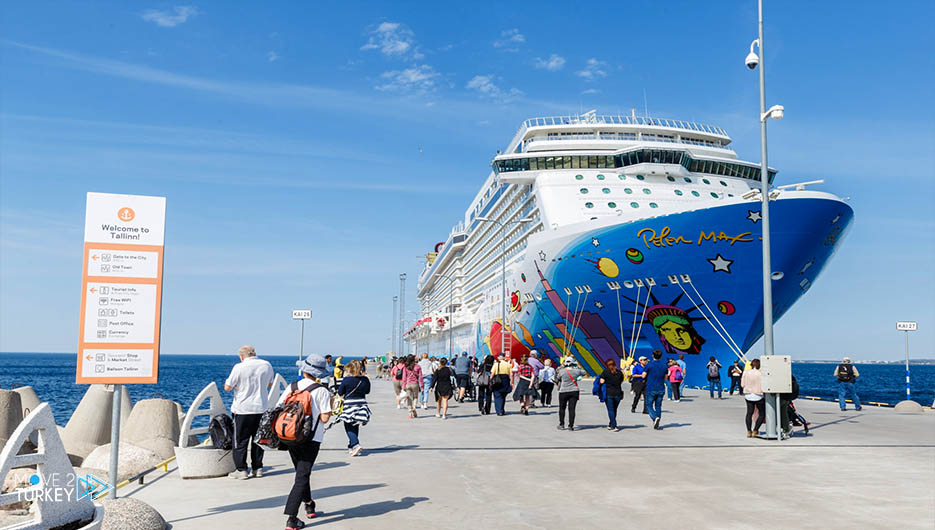 A giant cruise ship carrying 900 tourists docked in the port of "Aegean Port" in the state of Aydin, western Turkey.
The ship bears the name "Good Norway", and hoists the flag of the Bahamas, and most of the tourists on board are from the United States.
Some of the tourists headed to the historic city of Efes in the state of Izmir, while others went to the Church of the Virgin Mary, and some of them went to the state markets to shop.
The 15-story ship is 295 meters long and 33 meters wide.
The director of the Aegean Port confirmed that they expect to receive large numbers of tourists coming on board cruise ships, especially in the ports of Koç Adası district.