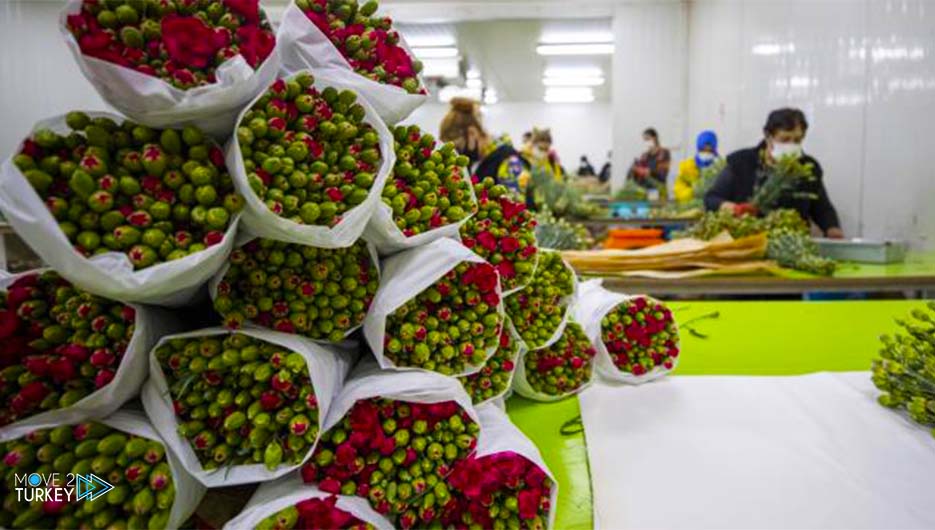 Antalya, where most of the cut flowers are produced, started the Valentine's Day season from January 25. The flowers will be sent to 22 different countries.
The red flowers, especially the carnations, were collected in the greenhouses and prepared for Valentine's Day on February 14th.
The flowers were filled in trucks from Turkey, Netherlands, England and Germany, and would be distributed to 22 countries.
Flowers intended for final shipments that will last for another week will be dispatched by plane.
Exports increased despite the epidemic
Ismail Yilmaz, Chairman of the Ornamental Plants and Products Exporters Association, who announced last year the shipment of 60 million flowers worth 6 million dollars, confirmed that there is a significant increase in exports this year despite the epidemic.