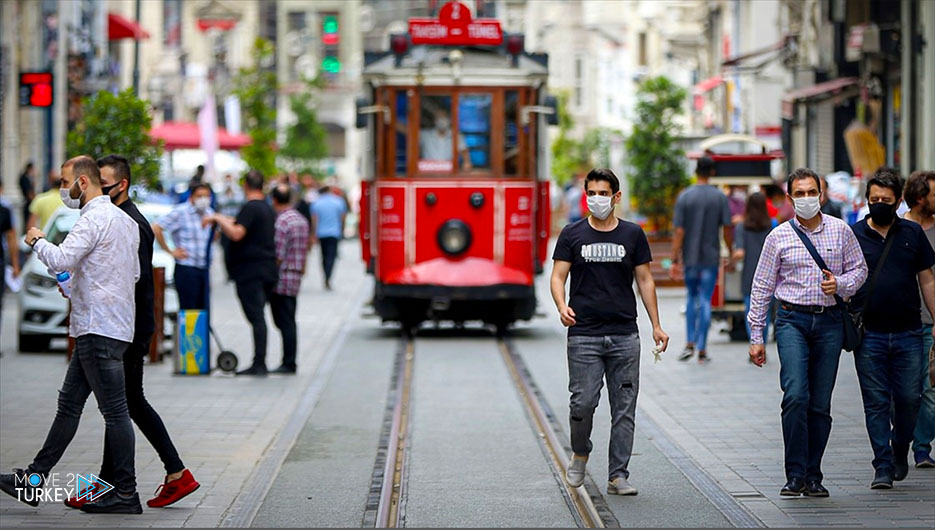 During the past twenty-four hours, 25,980 new cases, 2,587 new patients were discovered in Turkey, and 340 people died due to the Coronavirus.
The daily Coronavirus schedule in Turkey has also been shared from "http://covid19.saglik.gov.tr".
Accordingly, 240,145 tests for COVID-19 were conducted in the past 24 hours in Turkey.
25,980 people tested positive, 340 people died, and the number of patients reached 2,587.
The number of people recovering from the end of the COVID-19 treatment or quarantine amounted to 75,182 people during the past 24 hours, to 4 million 480,381 people.
The number of examinations reached 47 million 744 and 338 thousand, and the number of cases 4 million, 875 thousand and 388.
In addition, the number of deaths is 40,844, and the number of serious patients is 3 thousand and 532.
According to weekly data, the incidence of pneumonia in patients this week was 2.4 percent.
The bed occupancy rate is 57%, the adult intensive care rate is 71.6%, and the ventilator occupancy rate is 35.2%.
Also, the average contact detection time is 9.1 hours, the radiation rate is 99.9%.