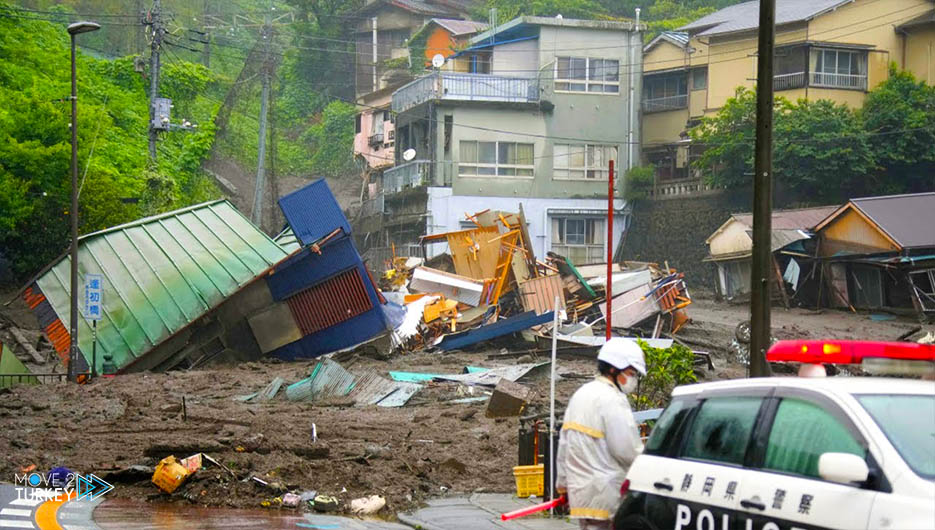 On Saturday, Japanese officials announced that at least 19 people were missing after a landslide triggered by torrential rain in Shizuoka Prefecture, west of the Japanese capital, Tokyo.
Sakamichi Sugiyama, a spokesman for Shizuoka Prefecture, said nearly dozens of homes were buried in Atami, a town famous for its hot springs.
NHK reported that the number of missing was 20, but Sugiyama said that the prefecture had confirmed the loss of at least 19 people, and said the number could increase.
Heavy rains and floods hit parts of Japan earlier this week.
In turn, Shizuoka Prefecture Governor Hita Kawa Katsu told a news conference that the Coast Guard had found two people swept into the sea by mudslides.
He said their hearts had stopped, but their death had not yet been officially announced.