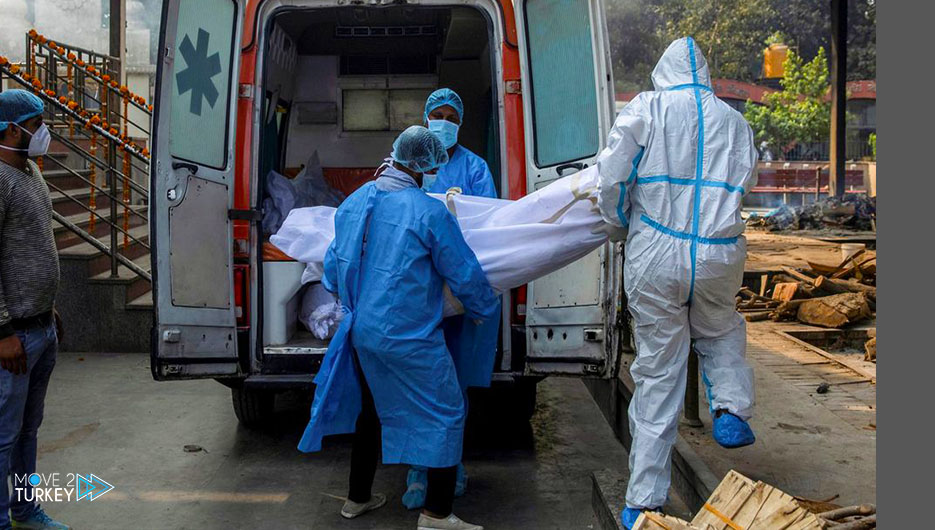 In the COVID-19 outbreak in Spain, 108 people have died in the past 24 hours, and 6,418 new cases have been discovered.
And in the COVID-19 data updated by the Ministry of Health, the marked decrease in the past two weeks in the number of cases detected per 100,000 people across the country continued to decline to 173.
With an increase of 108 recorded in the country from yesterday to today, the total loss of life reached 79,208.
The number of cases reached 3 million 592,751, an increase of 6 thousand 418.
Cases decreased by 2.2 percent daily
The Ministry announced that 7,696 patients with Coronavirus are currently receiving treatment in hospitals, 1991 of whom are in intensive care.
Madrid ranks first for occupancy rate in intensive care units, at 40 per cent.
At the press conference, Health Minister Carolina Darya said that cases have been declining at a rate of 2.2 percent per day over the past 14 days.
30 percent of the country's population has been vaccinated
"We continue on the right path to control the epidemic," Daria said, noting that 30 percent of the population is the first dose of the COVID-19 vaccine.
The government says the goal to vaccinate 70 percent of the population over the age of 18 by the end of the summer will be met.