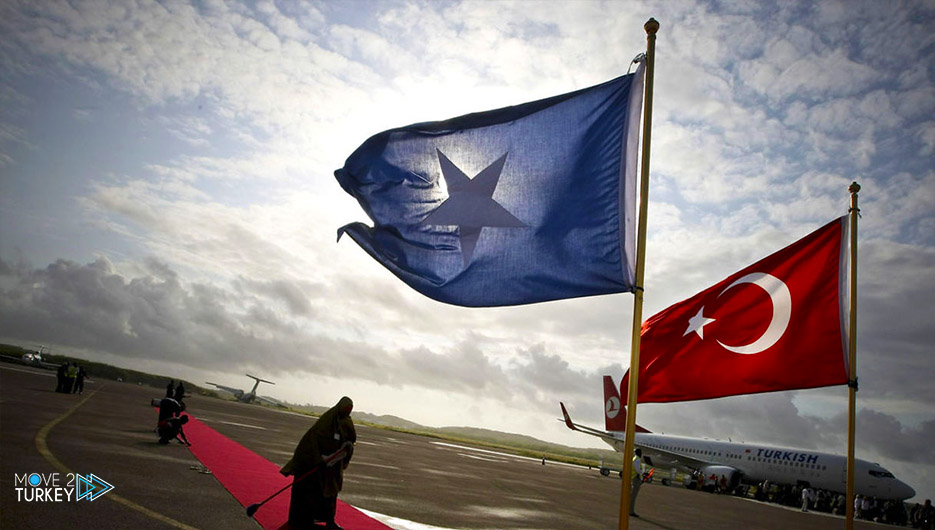 The Turkish Cultural Center "Yunus Emre" in the British capital, London, organized an event entitled "Somali Diaspora" to discuss the experiences of Somalis residing in Turkey.
The event was organized on Saturday via video communication technology in cooperation with the Global Somali Displacement Organization (GSD), based in Britain, and coinciding with the tenth anniversary of Turkish President Recep Tayyip Erdogan's visit to Somalia.
It was said that the opening ceremony of the summit was held with the participation of the Turkish Ambassador to Somalia, Muhammed Yilmaz, the Somali Ambassador to Turkey Jamal Muhammad, and several active personalities in the issues of expatriates in the world.
He explained that the summit discussed four axes: education, business, and investment, social life, and culture, in addition to the role of civil society.
In his speech focused on education, Turkey's Ambassador to Mogadishu Yilmaz highlighted the scholarship opportunities Turkey has provided to more than 5,000 Somali students in the past 10 years.
He stressed that higher education played an important role in enhancing cooperation between Turkey and Somalia.
For his part, Somalia's ambassador to Ankara, Mohamed, indicated in his speech on business and investment that his country's cooperation and trade with Turkey played a major role in opening up Somalia to the world.