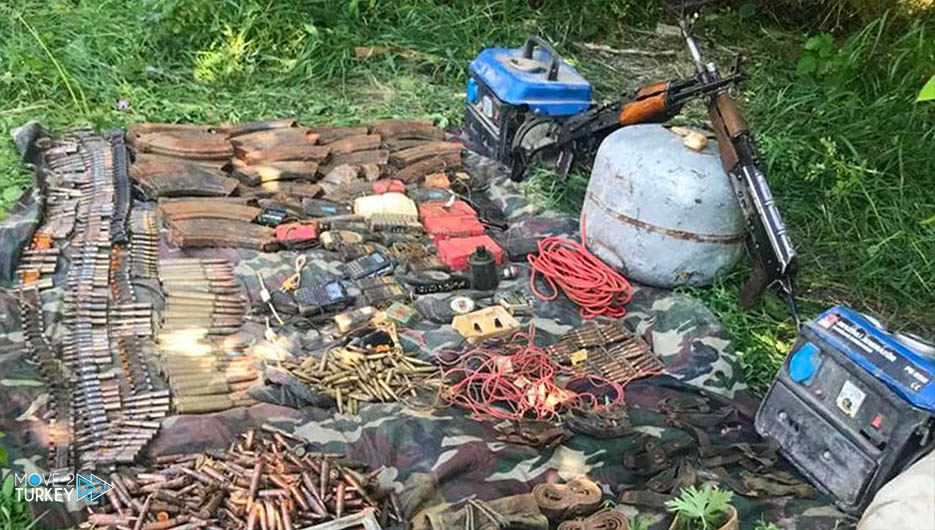 On Saturday, Turkish authorities seized a number of weapons and ammunition during an operation against the PKK terrorist organization in the southeastern state of Hakkari.
A statement issued by the Hakkari province stated that the weapons and ammunition were seized during an operation against the "PKK" carried out by the gendarmerie forces, which included 3 locations in the "Yuksek Ufa" district.
He explained that among the seizures were materials for making explosives, an "RPG" launcher, a "PKC" machine gun, and a large amount of ammunition.
It is noteworthy that the Turkish forces continue their operations against terrorist organizations in the region.