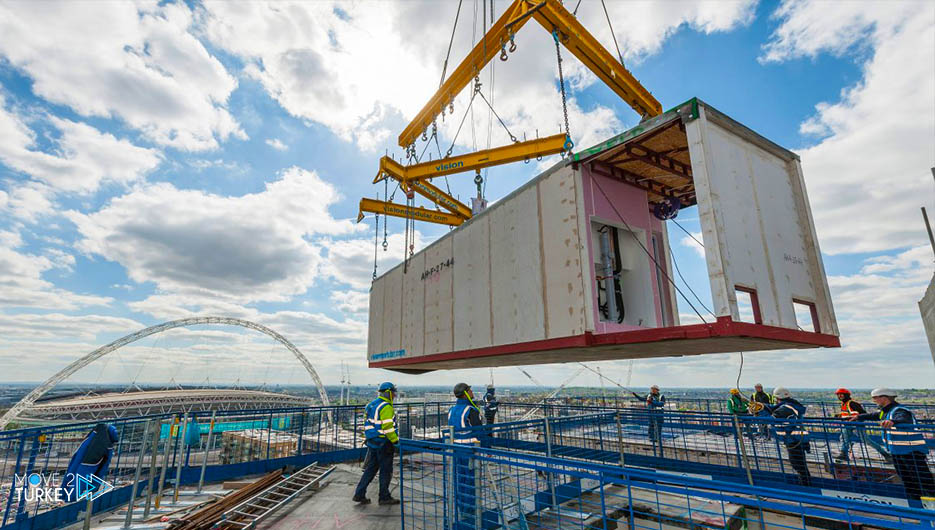 Recently, a new trend has emerged in the construction world in Turkey, which is modular volumetric construction.
The modular structures are being created by producing volumetric units in a factory away from the construction site, and then transferring and merging these units to create the main building, according to a statement issued by the Turkish company Dorja Prefabricated Buildings.
Dorja, with its cadres of 150 engineers and architects and 40 years of experience, produces one or more modular units depending on the project and customer requirements.
According to the company, the design process and feasibility of the modular volumetric structures should be error-free as a prerequisite for the successful completion of the project on the construction site.
Within this framework, Dorja uses modern construction methods as well as traditional methods in Building Information Modeling (BIM), design, and production.
According to the company's statement, "Dorja" provides modular construction a shorter time, a predictable cost, fewer materials, higher durability, and longer life compared to other construction methods, and the modular construction is environmentally friendly as it produces less waste.
Dorja Prefabricated Building, Construction, Industry and Trade Co. is one of Turkey's international brands in the field of prefabricated composite steel structures.
Through its activities in manufacturing, exporting, and international contracting, it is one of the leading companies in this field as it defines itself on its website.
The company fulfills all types of requests for prefabricated modular buildings in all stages of engineering, procurement, manufacturing, logistics, installation, infrastructure, and superstructure works.