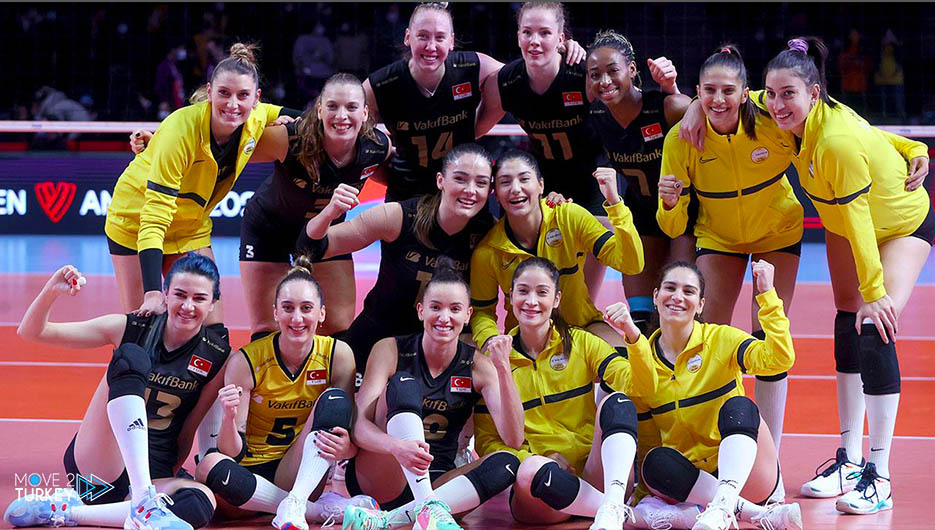 The Turkish women's team "Waqfbank" won the World Club Championship on Sunday, after defeating Italy's "Imoko Foli" 3-2.
The "Waqf Bank" women managed to end the first round of the match, which was held at the Ankara Gymnasium, victorious with a score of 25-15
The Italian "Imoco Foli" women entered the second round with a strong victory, winning the round 25-22.
The third round ended in favor of the "Waqf Bank" women, with 25 to 22 points for the Italian team, while the Italian team tied again by winning the fourth round with a score of 25-22.
In the fifth and decisive round, the Turkish "Waqf Bank" women managed to win the title after finishing the round 15-7.
The match was attended by the Turkish Minister of Youth and Sports Mehmet Muharrem Kasaboglu and the President of the Turkish Volleyball Federation Mehmet Akif Ostun Dag.