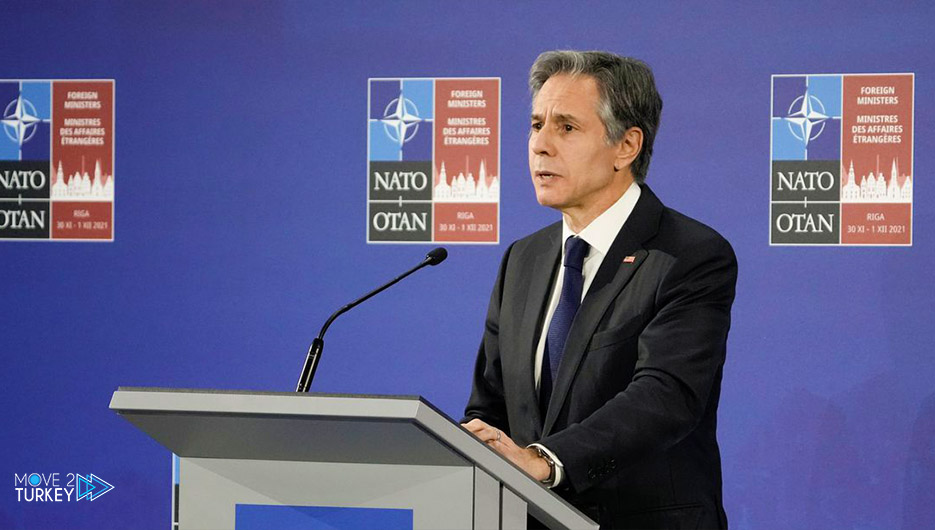 US Secretary of State Anthony Blinken announced Thursday that his country supports diplomatic options to resolve the crisis between Ukraine and Russia.
This came during a joint press conference held with his Russian counterpart, Sergey Lavrov, on the sidelines of the 28th meeting.
He was the Council of Ministers of the Organization for Security and Cooperation in Europe in the Swedish city of Stockholm, according to the American "Al-Hurra" channel.
And Blinken considered, "It is good to talk (with his Russian counterpart) directly and frankly, especially under the current circumstances."
"We have a deep commitment to Ukraine's sovereignty, and this is what I look forward to discussing with Lavrov, and we support diplomatic options to resolve the crisis on the Ukrainian border," he added.
In turn, the Russian Foreign Minister said during the same conference: "We must take steps to solve the crisis related to Ukraine."
He expressed Moscow's readiness for dialogue to resolve the crisis with Kiev, according to the same source.
Earlier Thursday, Ukrainian Foreign Minister Dmytro Kuleba said in a tweet that his country was working closely with the United States to develop a "deterrence plan" for Russia, which includes severe economic sanctions.
While Blinken said, in a press conference on Wednesday, that Washington "is ready to respond firmly to any aggression against Ukraine."
He warned Moscow of "highly sensitive" economic sanctions if it escalated its aggression against Kiev.
Relations between Kiev and Moscow have been experiencing escalating tension for nearly 7 years due to Russia's illegal annexation of the Ukrainian Crimea and its support for separatists loyal to it in the "Donbass".
On November 21, the head of Ukrainian military intelligence said that Russia was planning to launch an attack on his country in early 2022, noting that Moscow had mobilized more than 92,000 soldiers for this.