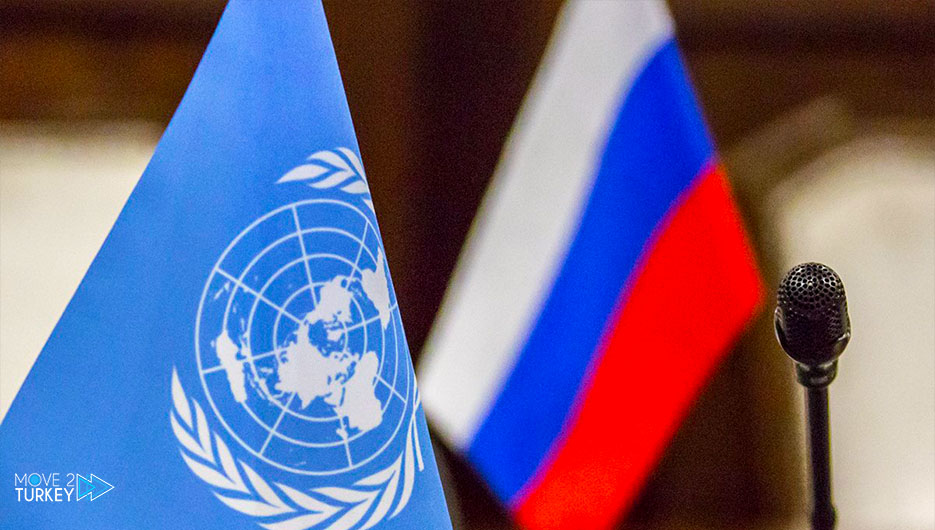 On Wednesday, the United Nations General Assembly condemned Russia's continued occupation of Ukraine's Crimea, stressing its non-recognition of the Russian annexation.
This came in a resolution submitted by 29 countries, including Turkey, which was adopted by the Assembly with a majority of 64 countries, with 93 abstentions, 20 against.
The resolution called on Russia to "stop violations, abuses, and discriminatory measures and practices against the Crimean population, Ukrainians, and people belonging to other ethnic and religious groups."
He condemned the "persistent and complete disregard by the Russian Federation of its obligations under the Charter of the United Nations and international law with regard to its legal responsibility for the occupied territory."
He urged Moscow "to refrain from arresting or prosecuting Crimean residents for non-criminal acts or opinions expressed, including comments or posts on social media."
Also, "the release of all Crimean residents who were arrested or imprisoned for these acts," according to the text of the resolution.
He called on Russia to "respect the right to freedom of religion or belief and ensure that it is enjoyed by all Crimeans".
and lifting discriminatory regulatory barriers that prohibit or limit the activities of religious groups in Crimea.
He called on the Russian army to "stop forcing the residents of Crimea to participate in military operations and to end the criminal prosecution of residents who refuse to enlist."
He stressed the need to inform "Russia of its responsibilities, as the occupying power, to ensure decent living conditions in Crimea.
Including ensuring the equitable distribution of freshwater resources to the civilian population.
Russia annexed Crimea to its territory after it had been affiliated with Ukraine after a unilateral referendum was held on the peninsula on March 16, 2014, without regard to international laws and human rights.
Since the annexation decision, the Ukrainian citizens of the Crimean population, led by the Tatar Turks, have been subjected to repression, including arbitrary arrests and detentions.