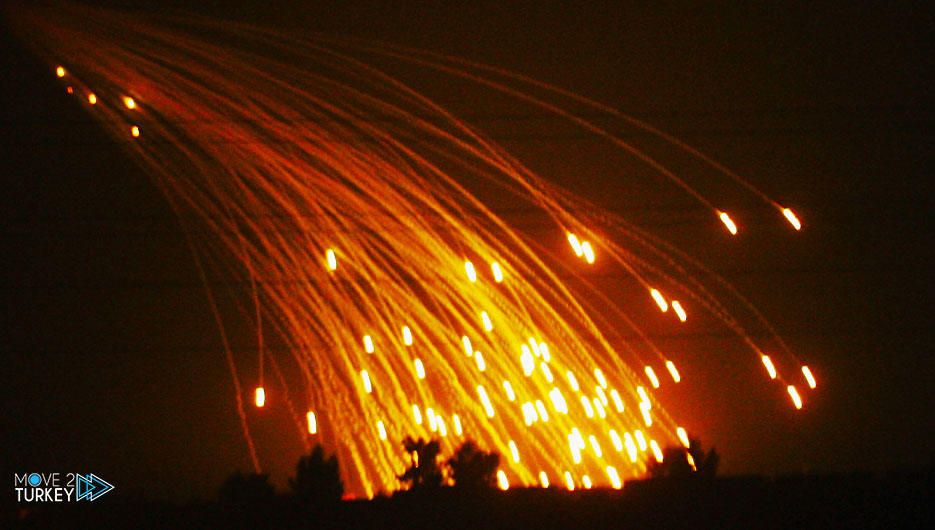 "The Russian forces carried out two air strikes using phosphorous bombs on Snake Island," the commander of the Ukrainian army, Valery Zaluzhny, said on Telegram, according to the European "Euronews" website.
Zaloghny accused Moscow of "not respecting the statements it made."
As of 19:30 GMT, the Russian army had not commented on the accusations of its Ukrainian counterpart.
And on Thursday, the Russian army announced its withdrawal from this strategic island "in a goodwill gesture" on the pretext that it had "completed the set goals."
Earlier today, press reports said that 17 people, including children, were killed in strikes targeting buildings in the southern Ukrainian city of Odessa.
White phosphorous bombs are not chemical weapons, and their use is prohibited under the Chemical Weapons Convention, which entered into force in 1997.
These bombs fall under the category of incendiary weapons, and their use is now subject to Protocol III of the Treaty on Certain Conventional Weapons.
which came into effect in December 1983, which restricts its use but does not ban it outright.
Russia launched an attack on Ukraine on February 24, which was followed by international rejection and severe economic sanctions against Moscow.
Which requires to end its operation that Kyiv abandon plans to join military entities and maintain neutrality, which the latter considers an "interference" in its sovereignty.