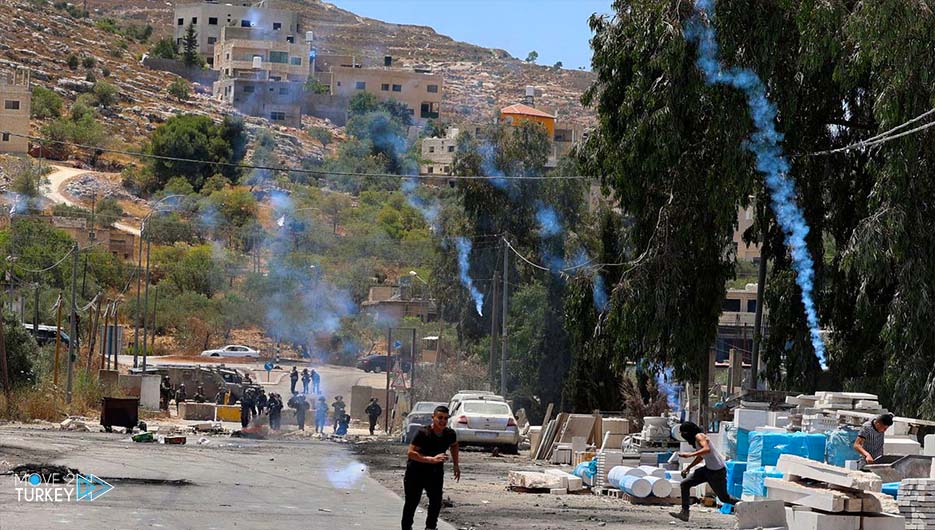 Two Palestinians were injured by rubber-coated metal bullets and dozens of others suffocated on Saturday during clashes with the Israeli army in the northern occupied West Bank.
Murad Ishtiwi, coordinator of the Popular Resistance Committee in the village of "Kafr Qaddoum" said that confrontations erupted in the village, east of Qalqilya, following an anti-settlement march.
He added that the confrontations with the Israeli army "resulted in two injuries with rubber-coated metal bullets."
In addition to dozens of cases of suffocation with tear gas, they were treated in the field.
Ashtawi added that the Israeli army "stormed the village and fired tear gas canisters, most of which landed in the homes of citizens, causing suffocation cases."
Palestinians organize anti-settlement rallies in several Palestinian villages and towns.
Israeli and Palestinian estimates indicate that there are about 650,000 Israelis in settlements in the West Bank, including occupied Jerusalem, and they live in 164 settlements and 124 outposts.