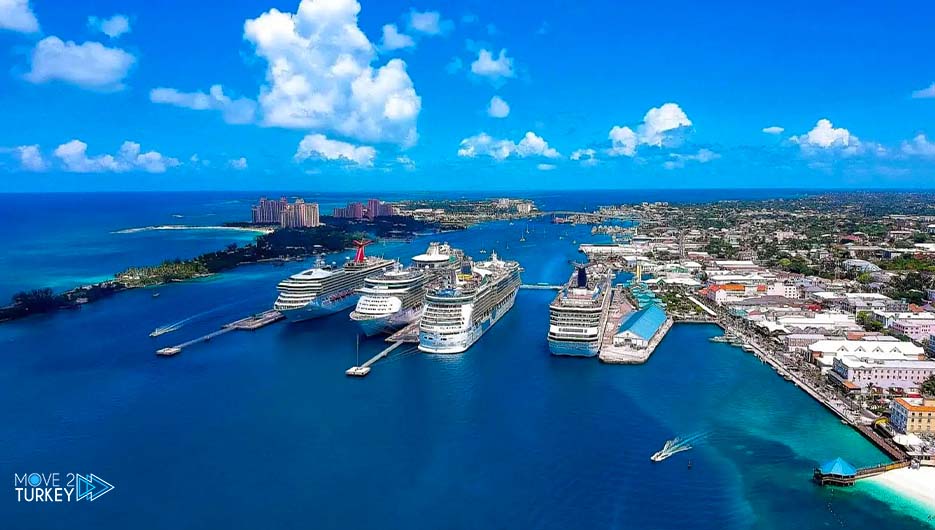 Turkish workers have rebuilt the Nassau Cruise Port in the Bahamas, with an investment of $300 million.
The Turkish company, Global, supervising the port, said in a statement on Wednesday that the port, which has been rebuilt, can accommodate 6 giant ships at the same time.
The statement added that the Turkish construction company "Enka" took over the reconstruction process.
It pointed out that 350 workers participated in the reconstruction process, and that all the supplies used in the reconstruction were brought from Turkey.
It pointed out that the reconstruction work took about 4 years.