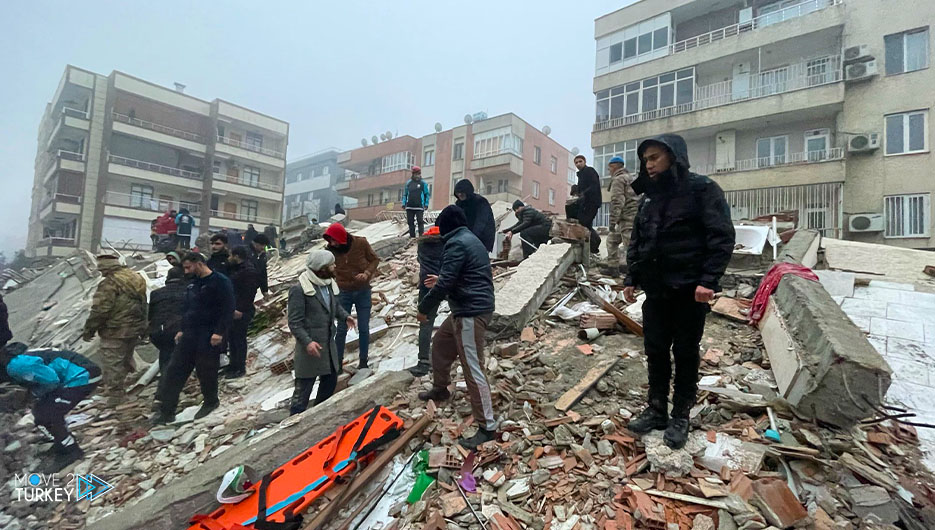 Turkish Vice President Fuad Oktay announced the death of 284 people and the injury of 2,323 others as a result of the earthquake that struck the province of Kahramanmaraş at dawn on Monday, with a magnitude of 7.4.
A video clip of the process of extracting a child from under the rubble was still alive in the state of Diyarbakir, after the earthquake that struck southern Turkey at dawn today, amid the rescuers' takbeers during the recovery process.
Oktay told reporters that schools and university dormitories were not damaged by the earthquake, while schools were closed in 10 states for a week due to the earthquake.
He added that 102 mobile broadcasting stations for mobile phones were sent and operated to the earthquake-affected areas.
He stated that Hatay airport was closed and civil aviation traffic was stopped in the states of Kahramanmaraş and Gaziantep.
He also pointed out that the concerned authorities had stopped supplying several regions with natural gas due to the earthquake.
He continued, "The aid will be coordinated under the supervision of the Turkish Emergency and Natural Disasters Department and distributed to those affected by the earthquake."