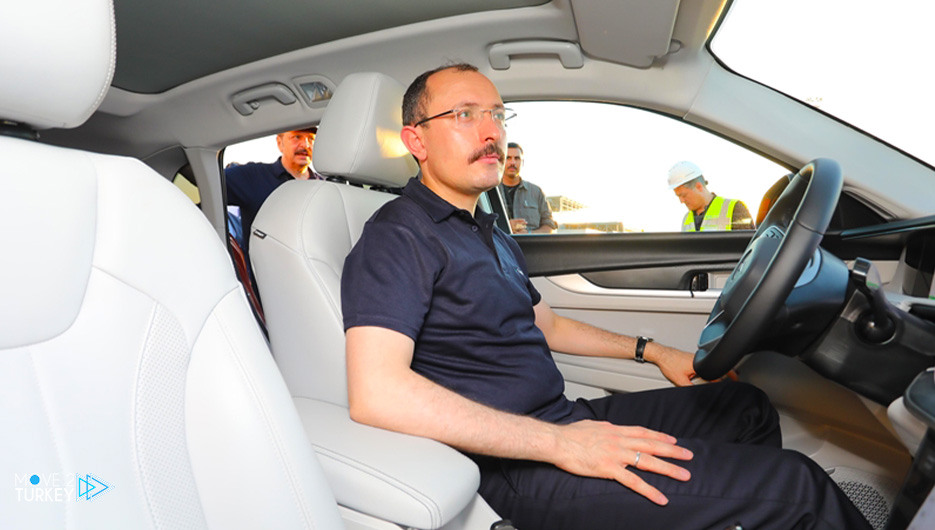 On Saturday, Turkish Trade Minister Mehmet Muş conducted a test drive of the local car "TOG".
The group of Turkish companies that manufactures the local electric car "TOGG" stated that Minister Mush visited the car factory in the "Gemlik" area of ​​Bursa in the northwest of the country.
"Togh" added in a tweet via Twitter that Mosh held a consultative meeting with the board of directors of the local car manufacturer, after which he conducted a test drive of the car.
The company reported scenes of the Turkish minister driving the local car and scenes of the car factory.
In December 2019, Turkey revealed the birth of the first national car manufactured with purely local capabilities to enter service and run on the country's streets within 3 years.
It is expected that the Togh factory will be ready for serial production during the last quarter of this year, specifically on October 29.