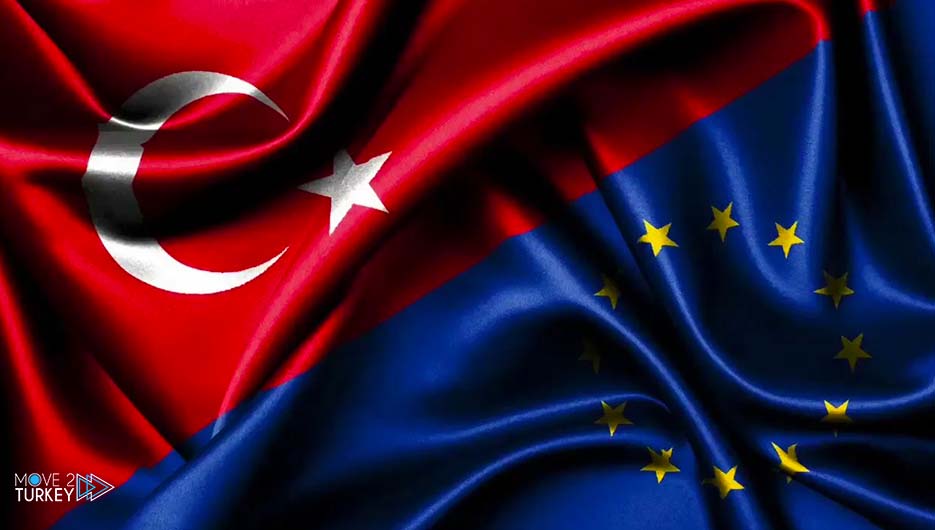 Turkish Trade Minister Omer Polat said that his country is mutually determined with the European Union to enhance cooperation in the field of trade and economics.
This came in a tweet on the X platform on Wednesday, following his meeting in the capital, Ankara, with the European Union Commissioner for Enlargement and Neighborhood Affairs, Oliver Varheli.
The Turkish minister added that he discussed with the European official issues related to the resumption of talks to update the Customs Union Agreement between Ankara and Brussels.
The two sides also discussed joint projects between Turkey and the European Union, most notably the green transformation and cooperation in the field of financing, according to Polat.
He stressed that they agreed to continue the positive agenda between Turkey and the European Union.
Polat also expressed his happiness about the European Union's intention to launch a concrete program to facilitate Turkish businessmen obtaining entry visas.
The Turkish Minister revealed the start of work at the technical level in the meetings of the trade working group between the two sides.
He added: "We are determined to enhance cooperation in the field of trade and economics through mutual steps with the European Union, our largest trading partner."