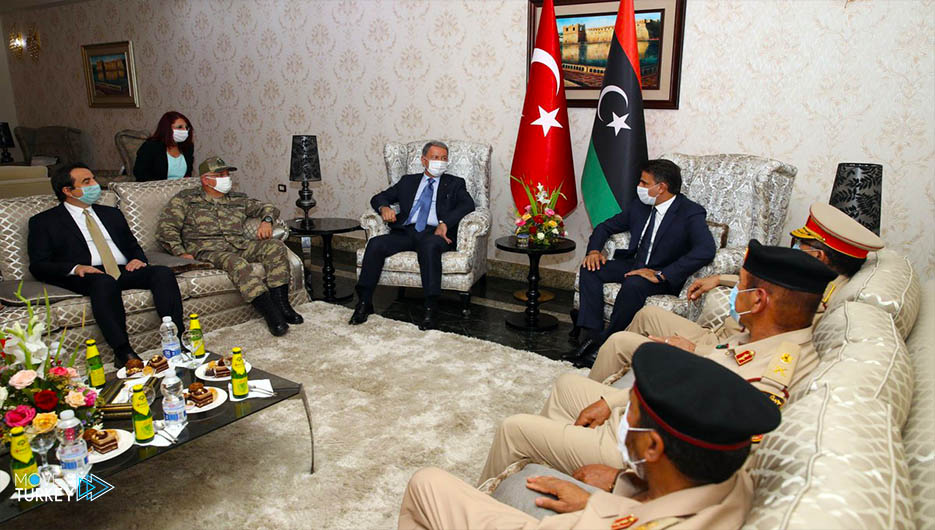 On Monday, Turkish Defense Minister Hulusi Akar met with the Chief of General Staff of the Libyan Army, Mohamed Al-Haddad, in the capital, Tripoli.
And reported that Al-Haddad received Akar and Chief of Staff Yasar Guler upon their arrival today at Maitika International Airport in the Libyan capital.
The Turkish delegation was also received by Major General Osama Goweli, Commander of the Western Military Region in the Libyan government, and the Commander of the Tripoli Region, Major General Abdul-Baqi Marwan.
Akar and Guler visited the leadership of the Turkish Task Force in Libya.