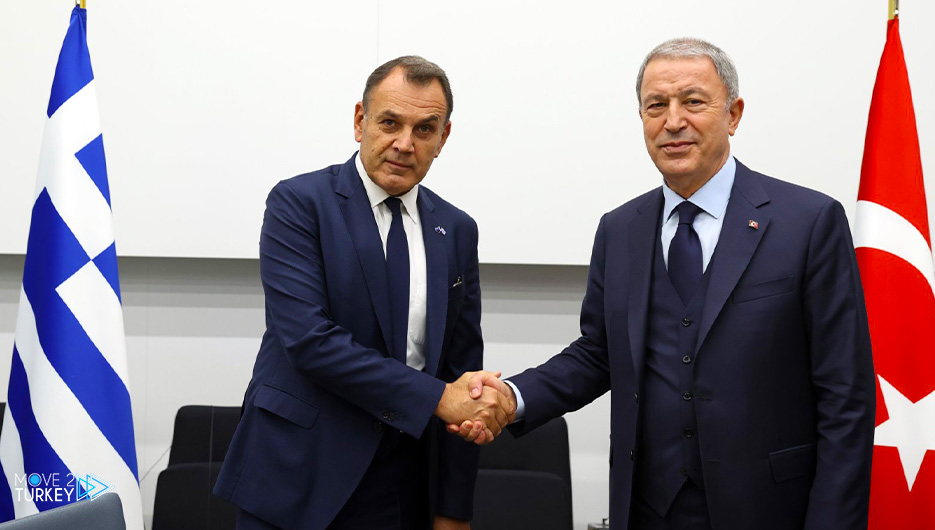 Turkish Defense Minister Hulusi Akar met Thursday with his Greek counterpart Nikolaos Panagiotopoulos in the Belgian capital, Brussels.
Minister Akar continues his bilateral meetings at the headquarters of the North Atlantic Treaty Organization "NATO" on the sidelines of the alliance's defense ministers meeting.
The Turkish Defense Minister met in this context with the Greek Defense Minister Panagiotopoulos.