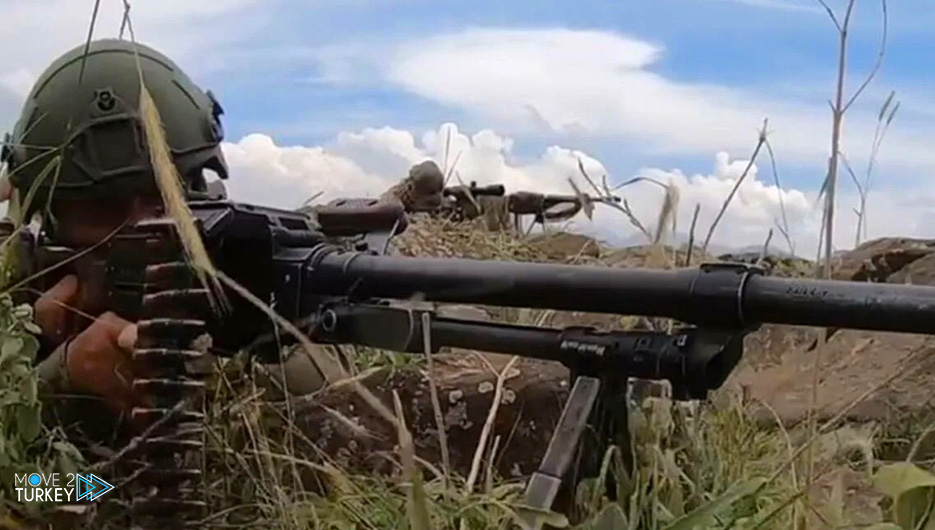 On Monday, the Turkish Ministry of Defense announced the neutralization of 17 terrorists, including the perpetrators of an attack that killed a soldier in Suruç district in Şanlıurfa, southern Turkey.
In a statement, the ministry confirmed that the armed forces responded directly to the attack and targeted the terrorist areas with artillery and brought in armed marches.
"As a result, nearly 80 targets belonging to the terrorist organization were destroyed, and 17 terrorists were neutralized, including those who carried out the attack on Suruç," she said.
The ministry said in a statement on Sunday that terrorists fired rocket-propelled grenades at the border line in Suruç district, killing one soldier and wounding another.