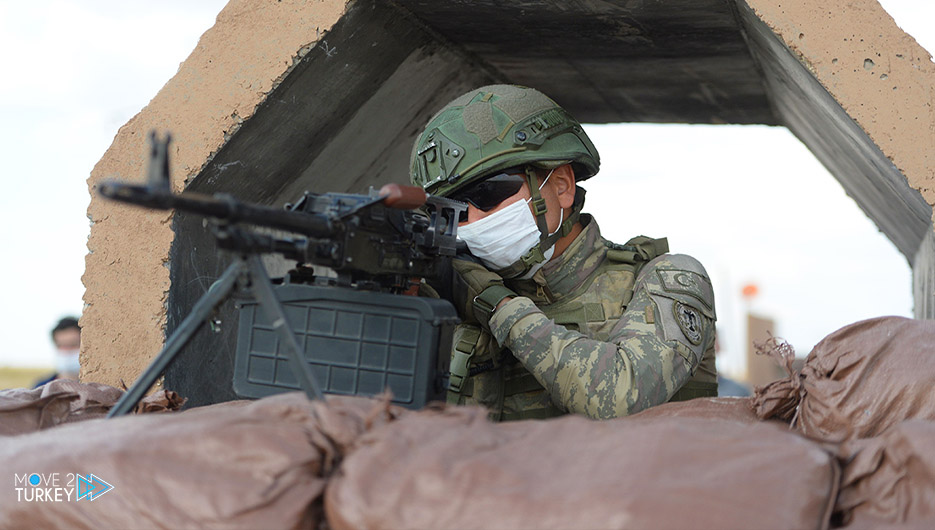 On Thursday, the Turkish Ministry of Defense announced the neutralization of 3 YPG/PKK terrorists in northern Syria.
The ministry said in a statement: "Terrorists who were preparing to launch an attack on the Operation Peace Spring area were neutralized, and another one who opened fire on the area of ​​Operation Olive Branch was neutralized."
The area of ​​Operation Peace Spring is located east of the Euphrates River in northern Syria, in which the Turkish army, with the participation of the Syrian army, launched an operation on October 9, 2019.
In order to clear it of the YPG/PKK and ISIS terrorists, and to establish a safe area for the return of refugees.
In March 2018, the Turkish forces and the Syrian army managed, through Operation Olive Branch, to liberate the Afrin region from the grip of the YPG/PKK terrorist organization, which had controlled it for six years.