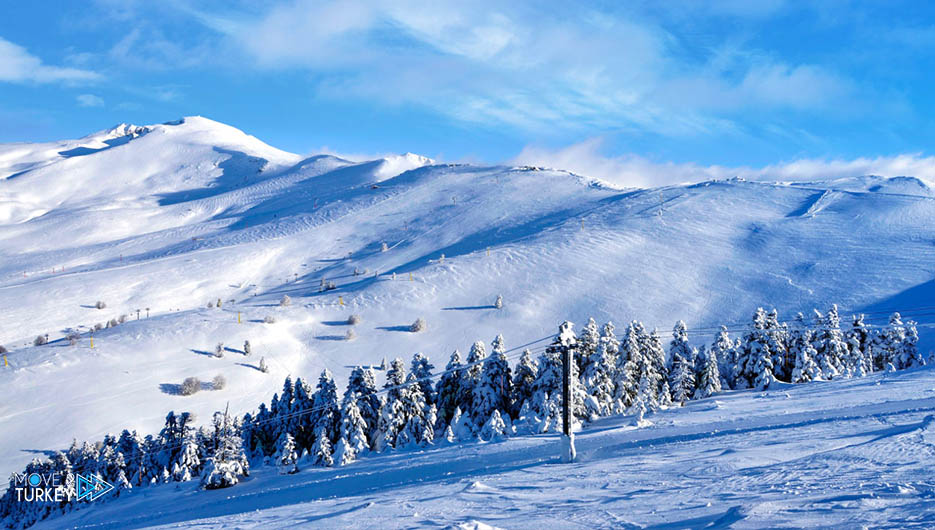 Snow fell in the "Uludag" region, known as the centers of skiing and winter tourism in the northwestern Turkish state of Bursa, in April.
Snow continues to fall, which began in the early morning hours in Uludag, under the influence of the depression coming from the Balkans.
According to information from the Meteorological Directorate in Bursa, the thickness of the snow in the Uludag region reached 88 centimeters, and the temperature dropped to 2 degrees below zero.
Snow is expected to continue until next Thursday.