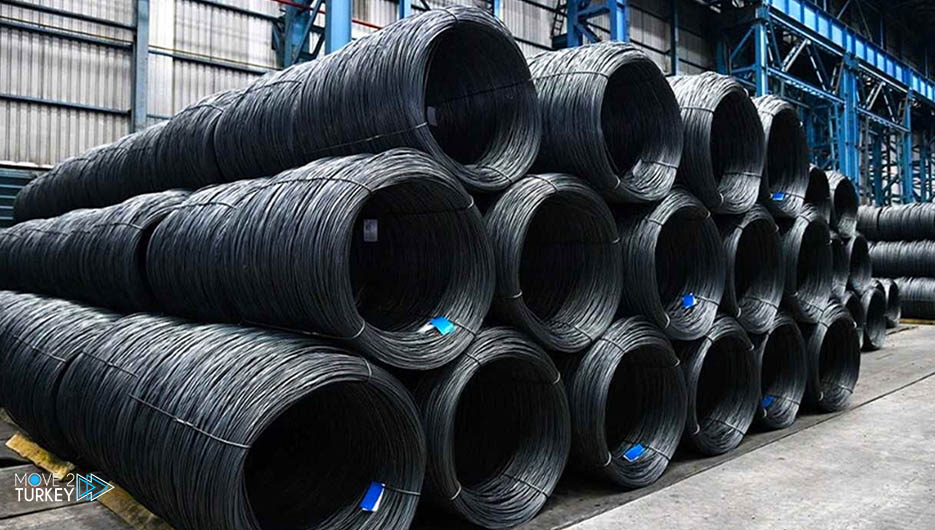 The value of Turkey's mining sector exports last January exceeded $498 million, an increase of 41 percent compared to the same period last year.
Data from the Turkish Exporters Council showed on Wednesday that last January, Turkey exported mining products worth $498.2 million to 156 countries.
The data stated that exports of mining products accounted for 2.8 percent of the total Turkish exports during January.
It noted that the value of mining exports in January 2021 amounted to $352.7 million.
At the level of the most importing countries, China topped the list with 129.1 million dollars, followed by Bulgaria with 47.4 million dollars.
Then the United States with 43.6 million dollars, then Spain with 22.4 million dollars, while Italy came in fifth with 16.8 million dollars.
In a statement, the Chairman of the Board of Directors of the Istanbul Metal Exporters Association, Aydin Dinçer, explained that the mining sector's exports during January increased by 41 percent compared to the same period last year.
He explained that the sector's exports in 2021 amounted to $5.9 billion, and that they aim to raise their value in 2022 to $7 billion.
Recently, Turkish Trade Minister Mehmet Muş announced that his country's exports hit a record high last January.
"Our exports last January recorded an increase of 17 percent compared to the same month of 2021, to reach $17.6 billion," Muş said.