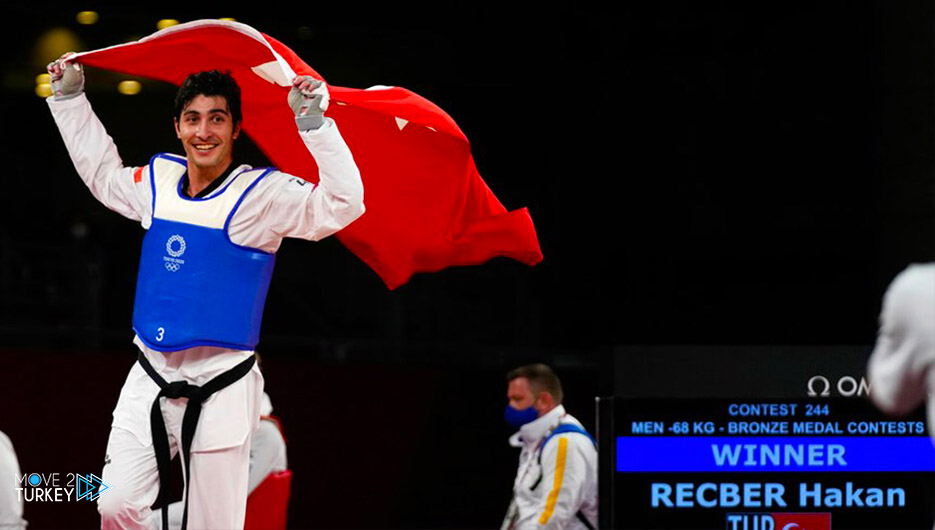 On Sunday, Turkey won its first medal at the Tokyo 2020 Olympic Games, with its taekwondo player Hakan Reçber taking bronze in 68 kg.
Hakan Reçber reached the quarter-finals of the taekwondo competition held in the "Makuhari Messi" hall, after defeating his Brazilian opponent, "Edval Bridges" in the round of 16.
"Reçber" lost in the quarter-final match against his British rival, Bradley Sinden, with a score of 39-19.
After defeating New Zealander Tom Burns in the run-off, Reçber qualified for the bronze medal match.
Reçber won the bronze medal by defeating his Bosnian competitor,
Nedžad Husić, 22-13.