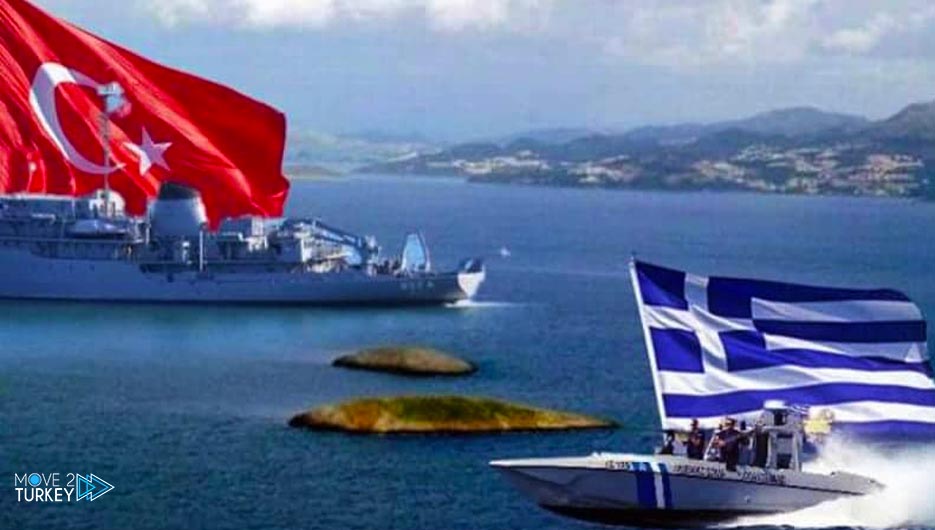 Turkish Vice President Fuat Oktay warned that if Greece did not stop arming the Aegean islands, the issue of the islands' sovereignty would be brought up for discussion within the framework of international law and agreements.
This came in a joint press conference Thursday with Arsene Tatar, President of the Turkish Republic of Northern Cyprus, in the capital, Lefkosa.
Oktay explained that the statements of Greek Prime Minister Kyriakos Mitsotakis a week ago regarding Cyprus and the Aegean Islands are a clear violation of international agreements.
He stressed that Turkey attaches great importance to the stability of the Turkish Republic of Northern Cyprus and the strengthening of all its institutions and organizations.
He added that the Cypriot Turks have been a major component of the island for hundreds of years, stressing that Turkey fully supports the consolidation of the sovereignty of the Turkish Cypriots on their land.
He pointed out that the Turkish Cypriot people had clearly demonstrated their will for the two-state solution and their support for President Tatar, who does not give up his country's independence and future.
Oktay denounced the position of the international community, which is biased towards the Rumi side on the island, which listens to unilateral propaganda.
He stressed that Turkey will continue to play its role in supporting and developing the TRNC in the political, social and economic fields.
Since 1974, Cyprus has been divided between Turkey in the north and Rumi in the south, and in 2004 the Greek Cypriots rejected a plan presented by the United Nations to unify the two parts of the island.
Since the collapse of the UN-sponsored Cyprus reunification talks in Switzerland in July 2017, no formal UN-brokered negotiations have taken place to settle the dispute on the island.