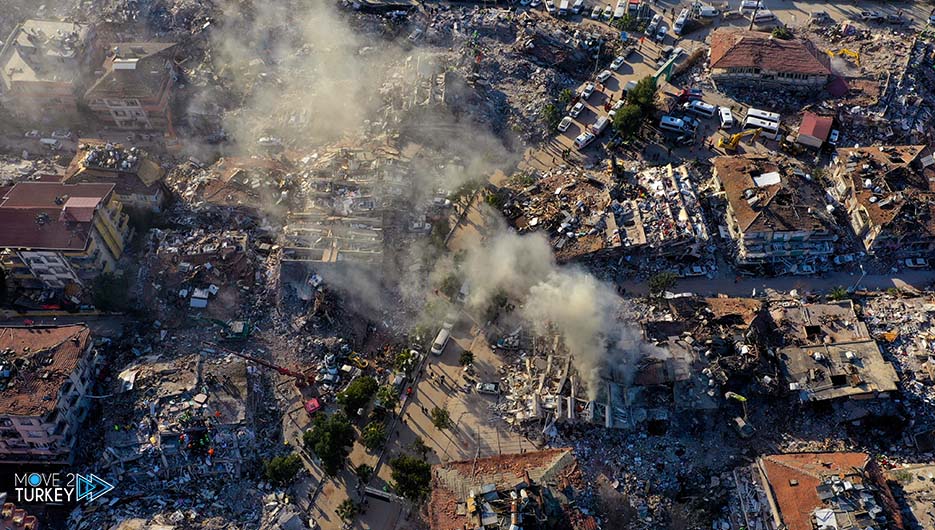 On Thursday, the Turkish Disaster and Emergency Management Authority (AFAD) announced that the death toll from the earthquake in the south of the country had risen to 36,187.
In a statement, AFAD indicated that 216,347 people had been evacuated from the earthquake-affected areas.
It pointed out that 4,323 aftershocks occurred after the double earthquake that struck Kahramanmaraş on February 6.
It added that the number of injured as a result of the earthquake reached 108 thousand and 68.
It reported that 29,944 rescue workers are working in the affected areas, including international teams.
It explained that the number of search and rescue teams coming from other countries reached 11,488.
It pointed out that the total number of personnel working in the earthquake zone from various institutions and official and unofficial bodies reached 253 thousand and 16 people.
It stated that more than 172,000 tents have been erected to shelter the affected people in the various earthquake-prone areas.
On February 6, a double earthquake struck southern Turkey and northern Syria, the first measuring 7.7 degrees and the second 7.6 degrees, with hundreds of violent aftershocks, which caused great losses in lives and property in both countries.