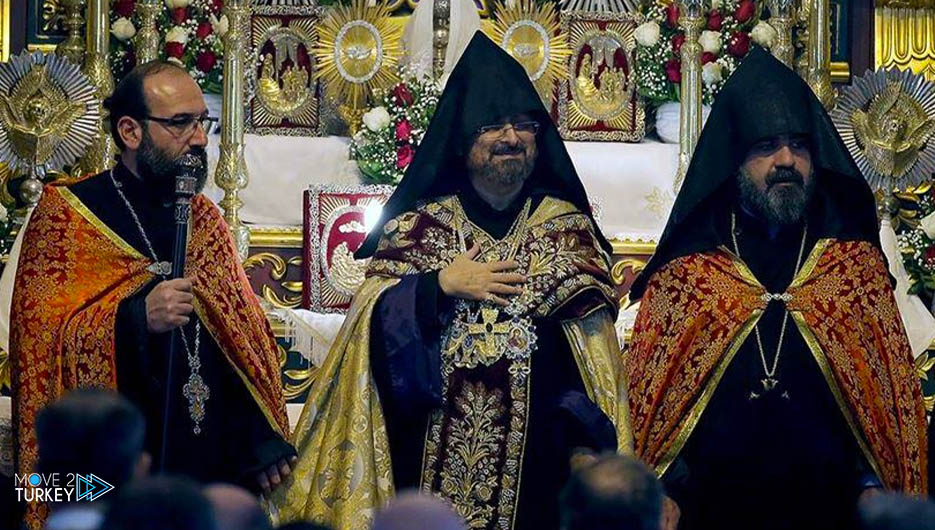 The Armenian Church in Turkey condemned the burning of a copy of the Holy Quran in the Swedish capital, Stockholm.
In its statement on its social media page, the Armenian Church confirmed that the burning of the Bible of the Islamic world is rejected and not only targeting the feelings of Muslims.
The statement indicated that "this act, which leads to the feelings of enmity, cannot be overlooked among the affiliates of various beliefs and that it is not consistent with democracy, freedom and human rights."
He stressed the rejection of the Armenian Patriarchate in this "non -civilized" act and its regret for its occurrence.
The statement called for the feelings of love, reassurance and peace that the world needs at a time when many problems are witnessing.
He demanded that any action lead to an increase in the crises that the world is witnessing and work with every effort to create the atmosphere of stability without paying attention to religion, race and language.
The Armenian Patriarch Sahk Mashalian posted the statement on his Twitter page.
Saturday, the leader of the extremist Danish "hardline" party, burned a copy of the Qur'an near the Turkish embassy in the Swedish capital, Stockholm, amid strict protection from the police, which prevented any of its approaching it while committing the provocative work.